Interview: Lisandro Arbizu & Gonzalo Quesada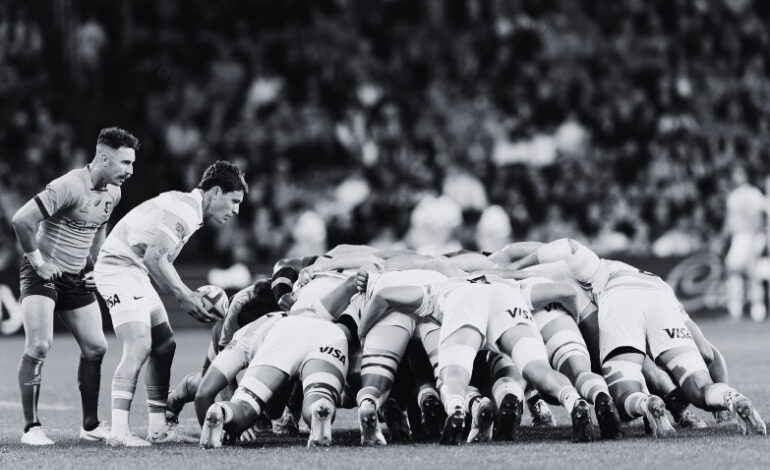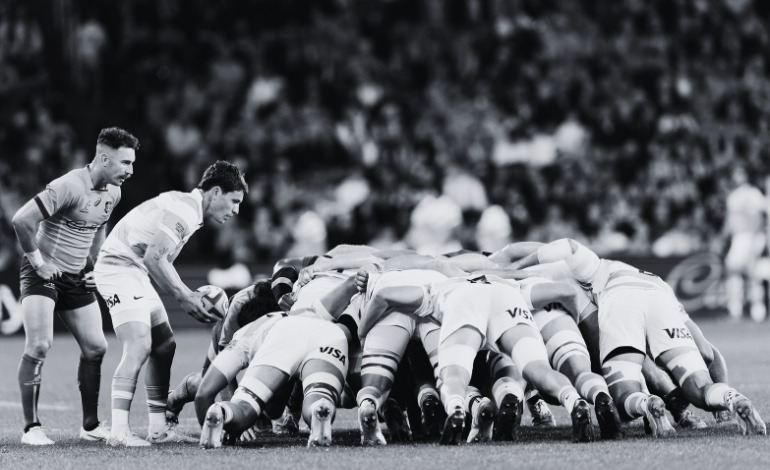 In Argentina and Southwest France alike, we love rugby and fine wines. The proof? Lisandro Arbizu and Gonzalo Quesada, two legendary Argentinian Pumas, are big fans of Bordeaux fine wines. With the rugby world cup in full swing, these two former number 10 players in the Albiceleste team shall present their favourite wines.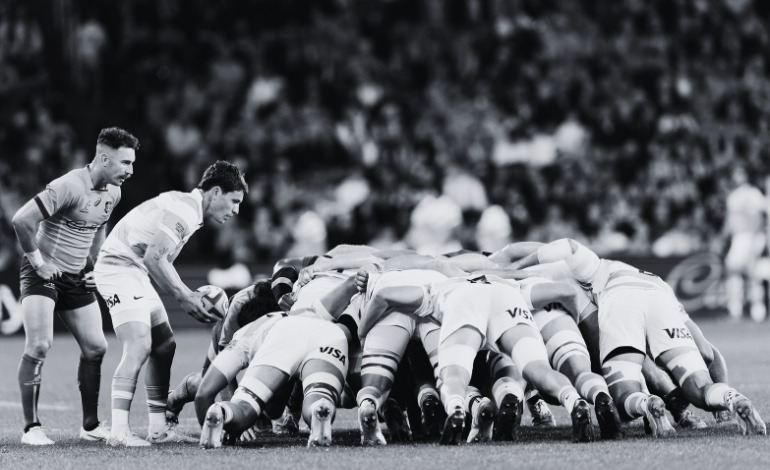 When did you first fall in love with wine?
Lisandro Arbizu: During my rugby career, I played in France, namely in Brive, Bordeaux and Bayonne. Wine helped me to better understand France and French people. I also played in Italy, in Parma and Sardinia, and in Spain in Valladolid, just next to the Ribera del Duero region. In other words, my career has led me to famous wine regions. Everywhere I played, there were very fine wines! This gave me the opportunity to taste great bottles and become a big fan of wine. The world of wine is fascinating.
Gonzalo Quesada: When I arrived in France, I was 24, 25, and I didn't drink wine. I signed with Narbonne in January 2000 during the 6 Nations tournament. During one of my first weekends I decided to explore the region. I visited the Château L'Hospitalet Wine Resort where Gérard Bertrand offered me a wine tasting. I really liked the place. It was my first real encounter with wine. I then realised that wine was an integral part of French culture. And I adapted very well! I love drinking a glass of red wine from time to time with a nice meal.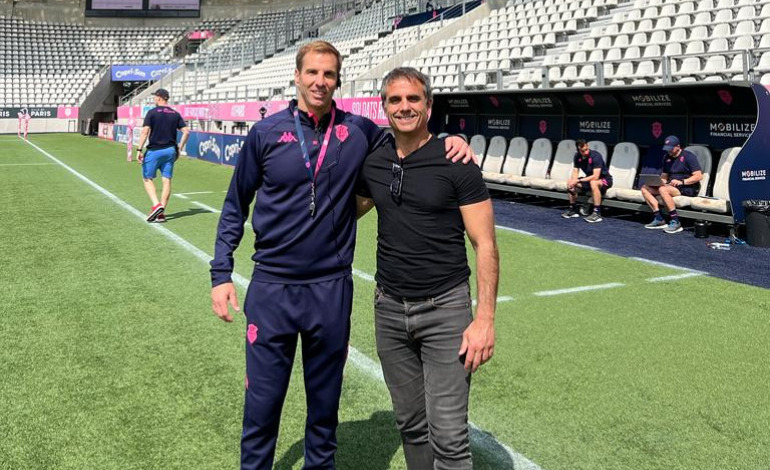 What are your favourite wines?
Lisandro Arbizu: I live in the Médoc and I work for a consultancy firm in Bordeaux, which works in particular with wine estates. So I am very fond of fine Bordeaux wines. I love Château Canon in Saint-Emilion and Rauzan-Ségla in Margaux. Especially since I am very good friends with Nicolas Audebert who runs these estates.
Gonzalo Quesada:
Saint-Emilion is my favourite appellation, I really love Saint-Emilion wines. If I had to pick one estate, I'd choose Château Franc-Mayne. I regularly purchase wines from this estate and I'm friends with the owners who took over. When I choose a wine, I love having an emotional attachment to the people who make it, it makes the wine extra special. Outside of Bordeaux, I really like the wines of Julien Pilon in the Côte-Rôtie appellation. I am also fond of two Argentinian wines with whom I have strong emotional ties. The first is Atypico, a wine from the region of Salta, which my friend Federico Aramburu launched a few years before his death. The second is a superb Malbec from the region of Mendoza which is produced by my friends and former Puma teammates, Pato Albacete, Manucho Carrizza, Julio Farias and Eusebio Guinazu. The wine is called 2,4,5,6. It was their rugby player numbers so it is easy to remember!
"I remember thinking that this trip to Saint-Emilion brought us luck!"
Do you have any fond memories of fine Bordeaux wines?

Lisandro Arbizu: After my career as a player, I was a rugby coach at various clubs in the region, and obviously the clubs had strong ties with wine estates. In Bordeaux wine and rugby go hand in hand! When I was a player/coach for Pays de Médoc rugby, I was inducted by the order of the Commanderie du Bontemps de Médoc, des Graves, de Sauternes et de Barsac by Jean-Michel Cazes, the Vice Grand Maître.
Gonzalo Quesada: In 2015, the year when we were champions of France with Stade Français, we played the semi-final against Toulon in Bordeaux. My parents and family came over with a few friends and we organised a trip to Saint-Emilion to visit a few wine estates. Later that day, we beat Toulon. I remember thinking that this trip to Saint-Emilion brought us luck!
During a post-match asado (a traditional Argentinian barbecue), what do you drink?
Lisandro Arbizu: I start with a very refreshing beer followed by an Argentinian red wine. In fact, the restaurant El Nacional in Bordeaux, which belongs to my friend Hugo Nahon, has a really nice cellar with a great selection of Argentinian wines.
Gonzalo Quesada: Before I would have said a well-chilled beer, but as I've got older, I've got the impression that beer "kills" the taste of food. If you eat a really nice bit of dry-cured ham during the aperitif, you don't enjoy it as much. So I'd say a nice glass of red wine.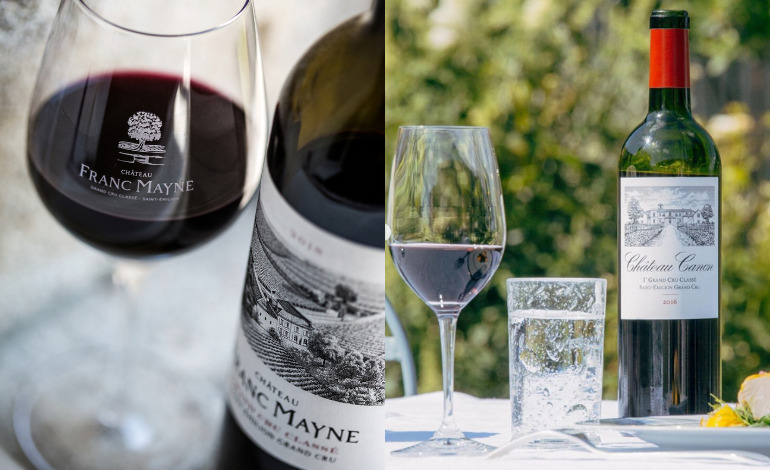 And if Argentina won the world cup, what bottle would you choose?

Lisandro Arbizu: If Argentina won the world cup, I'd open a few great bottles of Bordeaux fine wines. You'd need several to celebrate something like that! I would begin by opening a superb bottle of Château Canon with my friend Nicolas Audebert. Especially since he spent 10 years in Mendoza, as head of the Cheval des Andes estate. It'd be a nice reference.
Gonzalo Quesada: To celebrate a great occasion such as this, I'd drink a glass of Piper Heidseck, which is my favourite champagne, and open a bottle of Château Franc-Mayne.