The real question: Where does the name Cheval Blanc come from?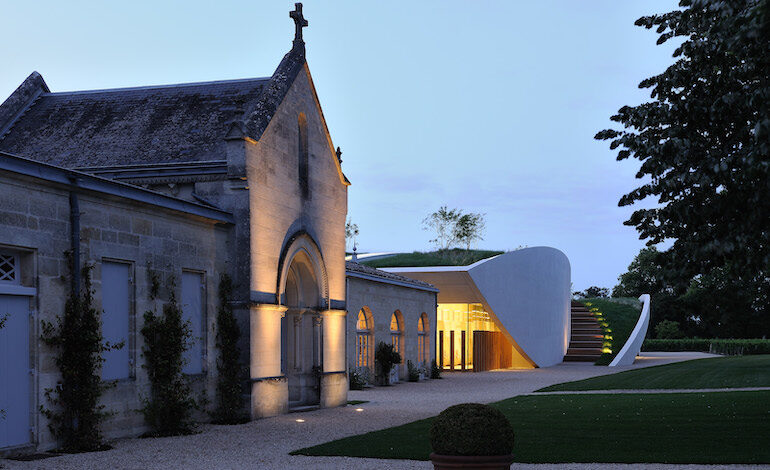 A Saint-Émilion Premier Grand Cru Classé A, Château Cheval Blanc is a legend. But where did this myth from the Right Bank, which produces one of the world's most outstanding red wines, get its name?
It is a mythical creature. Over the centuries and across civilisations, it has been credited with the gift of clairvoyance, as well as the power to repel evil and warn of dangers. In several religions, it even transports Saints and world saviours. It has carried the greatest heroes in history and fiction on its back. It is Gandalf's mount in the Lord of the Rings and appears before Arya Stark at a crucial moment in Game of Thrones. It is the white horse, of course! This creature is also legendary in the Bordeaux vineyards. In Saint-Émilion, it has epitomised one of the world's most remarkable and outstanding red wines since 1853 – Château Cheval Blanc. This great growth was also tasted by James Bond in Never Say Never Again. But how on earth did Cheval Blanc arrive on the Right Bank?
The story began in the 16th century. Legend has it that King Henry IV rode a white horse on the border of Saint-Émilion and Pomerol to an inn, later named "Auberge du Cheval Blanc" (White Horse Inn) after the royal passage. Like many legends, this lovely tale has no truth to it!  In fact, a contract dating from 1546 mentions the placename Cheval-Blanc. Yet the King – who was fond of the region's wines – was born in 1553! It is therefore impossible that Henri IV's famous white horse was behind this name. What we do know, however, is that wine was already being produced during this period "in a village named Cheval Blanc".  According to the official history of Château Cheval Blanc, in the 16th century, a small tenant farm used to be located where the estate now lies, whose owner was already making wines. However, it was not until two centuries later that Château Cheval Blanc was founded.
Collaboration with famous Premier Grand Cru : veynard chateau Cheval Blanc, for their web and print communication, and Fine Art prints. Collaboration avec le domaine de chateau Cheval Blanc, premier grand cru classe, pour leur communication web et print, et tirages Fine Art.
In 1832, Jean-Jacques Ducasse, President of the Libourne Court of First Instance acquired "an estate named Cheval Blanc in the village of Saint-Émilion, as part of his estate named Figeac, located in the same village". And so the legend was born. In 1834, Ducasse decided to transform what was only a picturesque tenant farm, also known under the name Barrail des Caillous, into a large estate. And he did everything in his power to achieve his ambitions. He had plans drawn up for a château surrounded by a French-style garden and decided to abandon the Figeac name. Around 1850, Château Cheval Blanc was definitively established. Its founding act? The idea of blending Merlot, the traditional grape variety in Saint-Émilion and Pomerol, with Cabernet Franc. Audacious and brilliant! In the late 19th century, the château developed a growing reputation and the wine was in high demand in all port cities and trading posts around the world, including London, Paris, Antwerp, etc. The château rose to fame in the 20th century with Cheval Blanc promoted to Premier Grand Cru Classé "A" status in 1954. The estate has continued to shine ever since. At the entrance of the magnificent cellar designed in 2011 by architect Christian De Portzamparc (winner of the 1994 Pritzker Prize), a large modern painting, representing a white horse from the side, takes centre stage. This serves as a reminder that the extraordinary thoroughbred continues to galop on these lands which have lent their name to one of the world's most outstanding red wines.
© Gerard Uferas Chateau Cheval Blanc 08_2011