Bordeaux – the perennial fine wine
Ahead of the upcoming en primeur campaign, latest trade opinion and popularity figures gathered by Wine Lister, in partnership with Wine-Searcher show that Bordeaux is on the up. Wine Lister's COO, Chloe Ashton, explores the news in the context of Bordeaux's history, offering insight into the region's position as the founding father of fine wine.
Bordeaux is my first love.  
For many British middle-class members of my age, the terms 'Bordeaux' and 'Claret' have been etched in childhood memory, synonymous with sophistication and a worldliness with which only the baby-boomer generation can truly identify. The commercial success of Bordeaux over the last century has done much to create an entire social attitude (at least in Great Britain): If you bought Bordeaux en primeur to lay down and drink in years to come, you had discovered a gastronomic culture beyond British shores – in essence, you had 'arrived'. Today, this notion might seem antiquated, even narrow-minded, but in many ways it still rings true. Drinking high-quality wines and demonstrating knowledge of them continue to be a social marker for success, and while both practice and process must today encompass many other regions, Bordeaux is where it still begins. I'll admit, my British point of view is biased, but its roots go deep into our history.
Bordeaux meets the world – a brief history
While the first recorded wine exports originate from Ancient Greece, the union of Henry Plantagenet and Aliénor d'Aquitaine in 1152 opened an export market for Bordeaux and created a relationship with Great Britain that survives to this day. Further interest in the region came from Dutch traders during the 18th Century, and from there, Bordeaux wine found its way to the Americas. After surmounting the immense hurdle of phylloxera, and a long lull in export fluidity, more recent years have borne witness to a return to prosperity for the region. The acclaimed 1982 vintage, for example, solidified Bordeaux's presence on the US market. After more recent vintages – 2009 and 2010 – generated increased interest from Asia, the region could truly proclaim itself internationally recognised. Today, Bordeaux's world domination in terms of consumer awareness is complete – the Place de Bordeaux ensures that the region is represented in every possible export market. And while consumer taste and interests have certainly widened over the last decade, into wines of other styles and regions – Burgundy, Tuscany, Piedmont, California, the New World – global recognition of Bordeaux has remained.
Wine by numbers – Bordeaux's constant presence
Intelligence agency and information hub, Wine Lister measures the popularity of wines and wine regions through monthly searches conducted on the most-visited wine website in the world: Wine-Searcher. Expressing these numbers as a rank out of 5,000 individual wines, Bordeaux remains by far the most searched-for region in the world. Indeed, 46 of the top 100 wine brands according to this popularity measure hail from Bordeaux, with the remaining 54 split between Burgundy, Italy, Champagne, and the New World. As an extrapolated statistic, if 46 percent of all bottles consumed by fine wine appreciators are from Bordeaux, the region continues to demand a significant proportion of all vinous attention.
Following two Covid-ridden years during which this attention has perhaps been reignited, as collectors delved deep into their cellars and rediscovered the joys of Claret, Wine Lister has produced Part I of its annual study on Bordeaux. Asking 47 key members of the global wine trade to rate their confidence in a series of wine brands from 0 – 10 (0 indicating 'no confidence'), three quarters of respondents attribute higher confidence ratings to Bordeaux wines than they gave last year.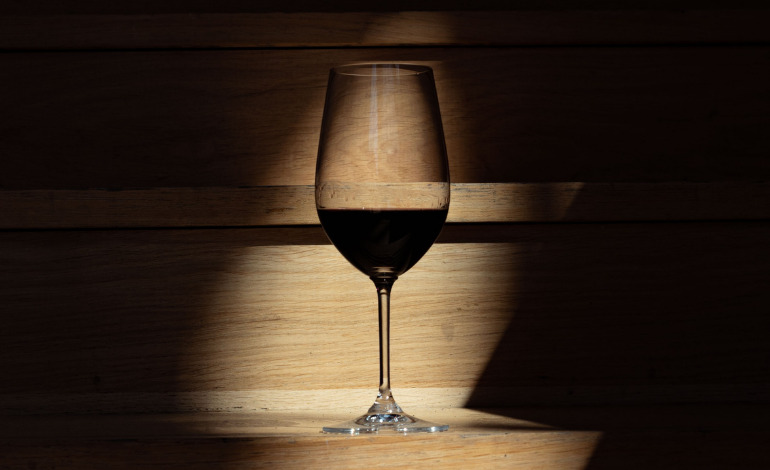 A wine education
There is no doubt that recent interest in Burgundy has, reflecting the region's relatively restricted individual production, created the notion that "small is beautiful". But such consumer trends are unlikely to be powerful enough to undo centuries of history. Confidence in Bordeaux stems not only from the quality of the wine, but from its reliability. The fact that Bordeaux estates can produce such high-quality wines in sufficient volume to satisfy markets the world over – an asset thus far unequalled by any other region – is surely nothing short of remarkable. Indeed, it has helped define the region as a source of consistent stock that has become the standard for fine wine itself, shaping the expectations of amateurs seeking satisfaction from 'the wine experience' as a whole. With a structure that is relatively easy to understand, Bordeaux wines represent an enormously valuable tool in wine education. Red, white, and sweet bottles offer the curious an understanding of the concept of grape variety blending. Appellations provide the more advanced with encouragement to recognise geographical and style typicity. Finally, the classification systems speak to a certain order, and guide consumers' quality expectations, while simultaneously offering up a history lesson to explain the region's unparalleled global success.
The power of tomorrow
Certainly, Bordeaux's history plays an important part in its continued popularity, but today the tables of consumer interest are turning, and Bordeaux is responding. The very real prospect of climate change and its unpredictable effect on weather patterns poses a threat to wine production everywhere. The consequences are two-fold; first, a new generation of consumers seeking wines made with the utmost consideration for the welfare of the planet, and second, a simple requirement by winemakers to adapt viticultural and production practices to handle the impact of global warming. Both demand resource, research, and above all, the financial weight to support initiatives. Enter Bordeaux! Wine's knight in shining armour, with the potential to tackle it all.
Bordeaux may not be the folie of the current moment, but no one forgets their first love.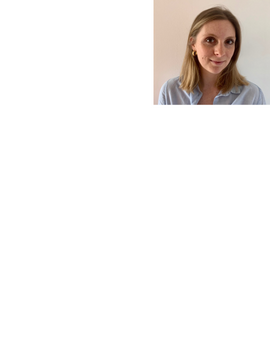 Chloe Ashton, Wine Lister's COO