What to drink while watching the France-Ireland match ?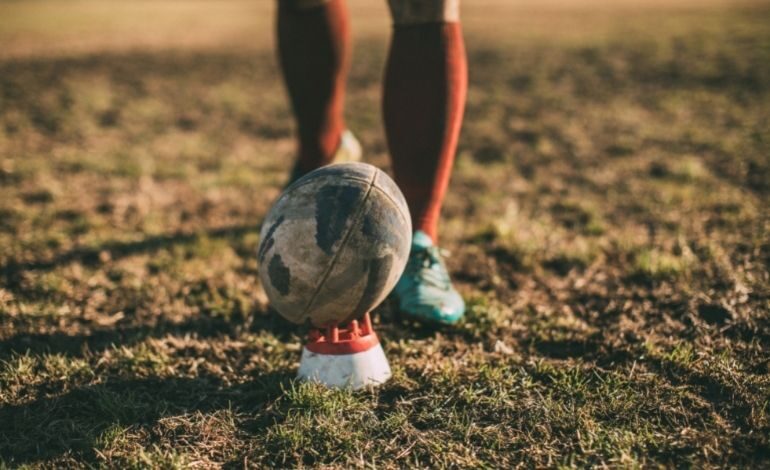 You avidly follow the Six Nations championship but you don't know which wine to choose when watching France play. Don't worry, Vintage has some great advice to help you. Read on to discover our crash course on "rugby pairing" with Mélanie Sartorius, winemaker at Barton Family Wines.
It's 5pm on Saturday 12 February. You are impatiently waiting for the season's first Six Nations match to begin between France and Ireland. Since the organisers had the brilliant idea of scheduling the match at the end of the day, you have invited your mates over. And you like to do things by the book! So you've decided to uncork a few bottles of Bordeaux Great Growths while taking part in an unusual exercise: rugby pairing.
Ireland and the Médoc have a long history that goes back 400 years. In the 17th century, Barton, Phelan, Lynch and Kirwan, among others, left the Emerald Isle and moved to Bordeaux to settle as merchants. Once there, they founded some of the region's most famous châteaux. A France vs. Ireland rugby match is the perfect occasion to pay tribute to them.
When Romain Ntamack takes the kickoff, it's time to open the first bottle. Follow the advice of Mélanie Sartorius, an irish descendant of Thomas Barton, and choose a 2007 Langoa Barton. This smooth and fruity wine will gently ease you into the match before moving onto something more serious! A delicious drink that's almost as powerful as the clash between the opposing packs, who go head-to-head without giving up a millimetre of ground. While your 2007 vintage reveals all its complexity, the match is in full swing. Antoine Dupont knows better than anyone, life is good on the wing. He feeds Gabin Villière who runs into the Irish line to score the first try. You're just about to top up your mates' glasses and it's already half-time. France is leading 7-3.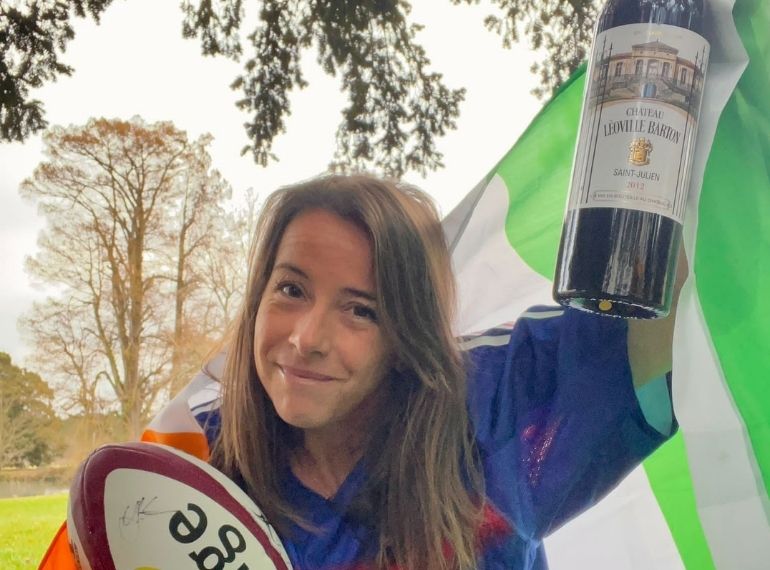 Since there are two half-times in a match, now's the perfect moment to open a second bottle to celebrate France and Ireland's close friendship and the values that all rugby fans share. The match resumes, and it's time to unveil an outstanding bottle. A powerful and elegant 2004 Léoville Barton. This Saint-Julien great growth with Irish roots appears to touch the soul of the Shamrocks. It is just as generous as Tadhg Furlong, who breaks through the French defence thanks to his talent and perseverance to reach the promised land. You're sad that there's just 20 minutes left and Ireland's in the lead
Your dream of a Grand Slam is already fading. Cameron Woki may be a Bordeaux player, but he is not particularly keen on paying tribute to the Irish of the Médoc. As the gong sounds, he sets the record straight and scores a last-minute win for France.
But what about the third half-time? To celebrate this rugby tradition, we offer two suggestions: Choose a triple-distilled Sexton whiskey (like the Irish striker), or for a more original alternative, a wine from Thomas Walk Vineyard, the only winery in Ireland. The perfect bottle to share with friends to cheer on the Irish!
Arthur Jeanne