Château Valandraud : a real star in Saint-Emilion!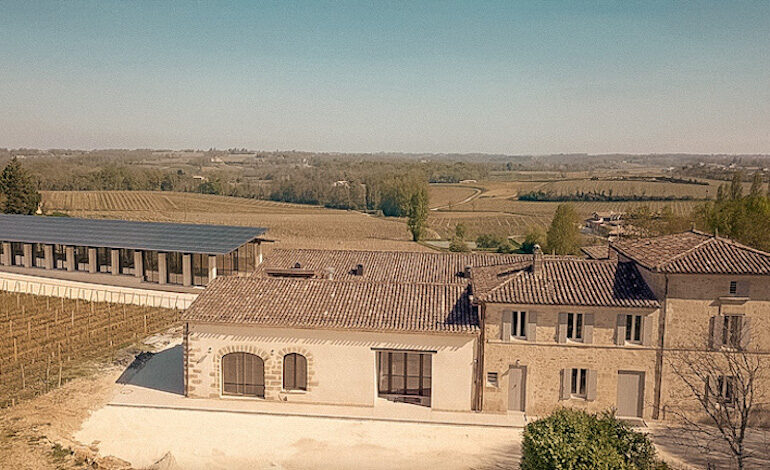 In a country with an ancient viticultural history, can new Great Growths still emerge today? Château Valandraud's meteoric rise to fame in Saint-Emilion is testimony that new stars can still flourish in the modern-day era.
To mark the estate's 30th anniversary, Vintage retraced the fascinating story of this extraordinary Great Growth which breaks away from traditional codes and beliefs.

The tale of a start-up founded in a garage  
Some of the greatest adventures first began in a small, cramped garage. We all know the story behind certain IT giants in the Silicon Valley, but a similar saga also unfolded in the Bordeaux vineyards, in Saint-Emilion, to be precise.
At the turn of the 1990s, Jean-Luc Thunevin and Murielle Andraud were dreaming of a new life. Jean-Luc had already done his fair share of travelling. Born in Algeria in 1951, he moved several times with his family, before settling down in Bordeaux. Aged 16, he set his sights on becoming a lumberjack, but the harshness of the trade caused him to give up while training. He then completed his military service as a nurse in the parachute infantry regiment. Afterwards, he joined the sales department of the Crédit Agricole bank in Montpon-Ménestérol, Dordogne, not far from Saint-Emilion and Pomerol.
Alongside his clerk job, 20-year-old Jean-Luc spent his weekends DJing at the "Le Tackouk" nightclub (meaning "madness" in Arabic). During his "disco" years, he met Murielle, an assistant nurse at Libourne Hospital, with whom he went on to marry and have a daughter, Virginie.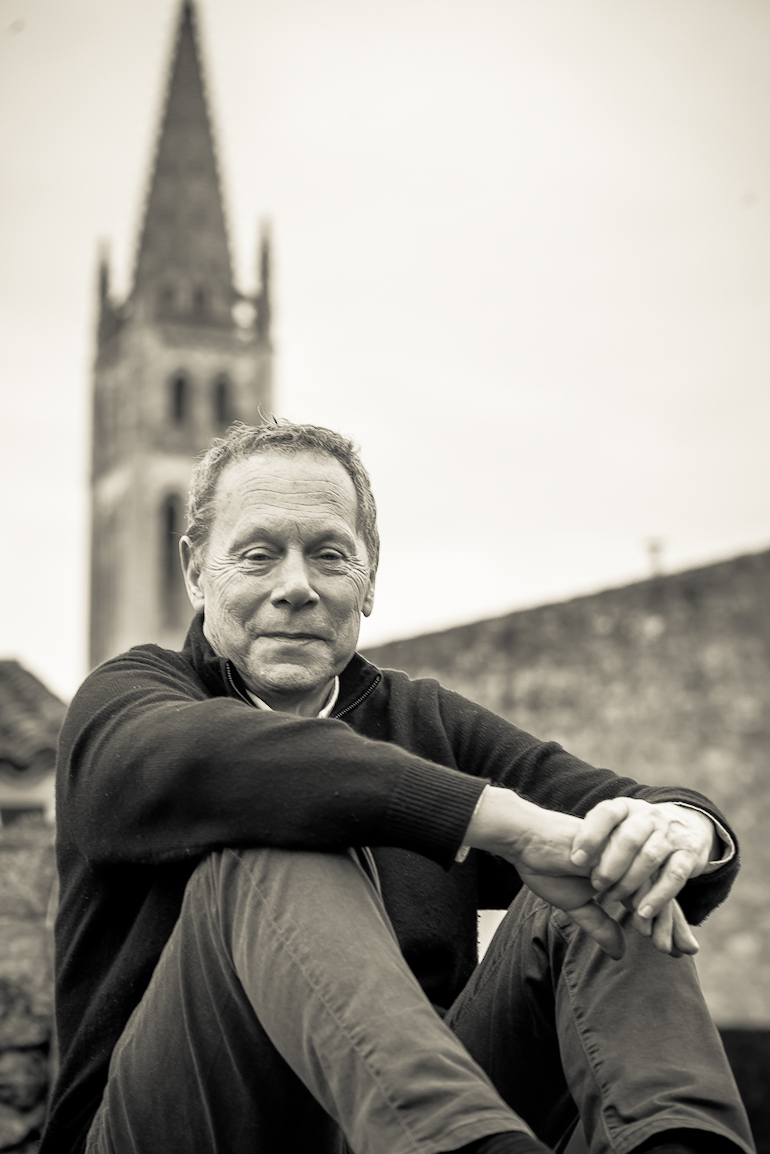 Jean-Luc left his bank job in 1983 and opened a shop, and later the Le Tertre restaurant, hailed as the first wine bar in Saint-Emilion. In just a few weeks, it became known as the place to be to enjoy fine wines accompanied by simple yet delicious dishes.
In her spare time, Murielle also helped out with the business, which proved to be a resounding success and steered them to open other wine shops and start working as wine négociants in Saint Emilion in 1988.
This new career path prompted the lovebirds to take another plunge by becoming producers themselves. "Having sold wine to others for so long, we now wanted to make our own!", they said, before adding: "We made wine for our stores and restaurants, but also for the sheer joy of it," concluding: "Wine seemed a bit of a mystery, with almost a religious, esoteric aspect to it. We wanted to turn our dream into a reality." *
In 1990, they used all their savings and took out a loan to purchase 0.6 hectares in the Fongaban valley, near Château Pavie Macquin. The clay soil, considered to have little winegrowing potential, was planted with 30-year-old vines and a vegetable patch. But their dream was not all plain sailing. Since they had no cellar, they had to transport their first harvest to the cooperative.
The following year, they purchased nearly one additional hectare in Saint-Sulpice de Faleyrens, a few weeks prior to a devastating frost that would go down in history. They lost 75% of their crop, yet they still managed to produce a few bottles of their first vintage in 1991 (1,280 bottles to be precise), and make their mark on the viticultural landscape. Valandraud was named after the estate's topography, i.e. a "val" or "vallon" meaning "valley", and Murielle's surname, "Andraud", which featured on the Saint-Emilion registers as early as 1459.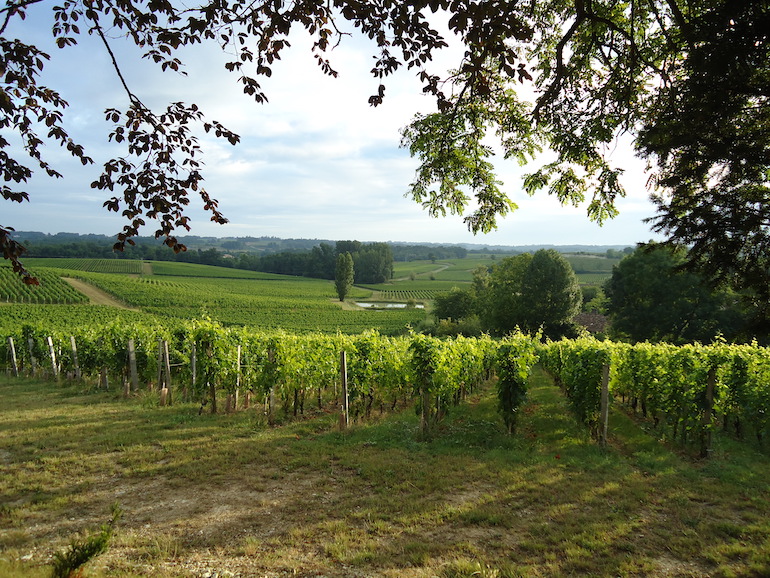 Despite the difficulties they faced, the couple were still determined to produce a great wine. The lack of technical facilities drove them to invest a lot of energy and use common sense and their imagination. They could also count on a few loyal friends, particularly Alain Vauthier of Château Ausone, who spurred them on in their adventure. With no machines, they sorted, destemmed and crushed the grapes by hand!
Without any vats, they fermented their wines in new oak barrels and performed operations such as punching down the cap and pumping over using nothing but "muscular energy". Their house and garage served as a cellar. Seemingly rustic, these ancient and meticulous practices helped them produce a wine like no other, which attracted the attention of fellow winegrowers and journalists.
Legend has it that Florence Cathiard, of Château Smith-Haut-Lafitte in Pessac-Léognan, coined the term "Garage wine" to describe Valandraud. After hearing about the activities of two wine fanatics cultivating their own plot of land in Saint-Emilion, she visited the estate and was "blown away" by their approach. The vision of the cellars spontaneously inspired her to coin an analogy and she declared that "Garage Wines" were the future. A positive, artisanal connotation, and a term that would later be adopted and popularized abroad by the journalist, Michel Bettane.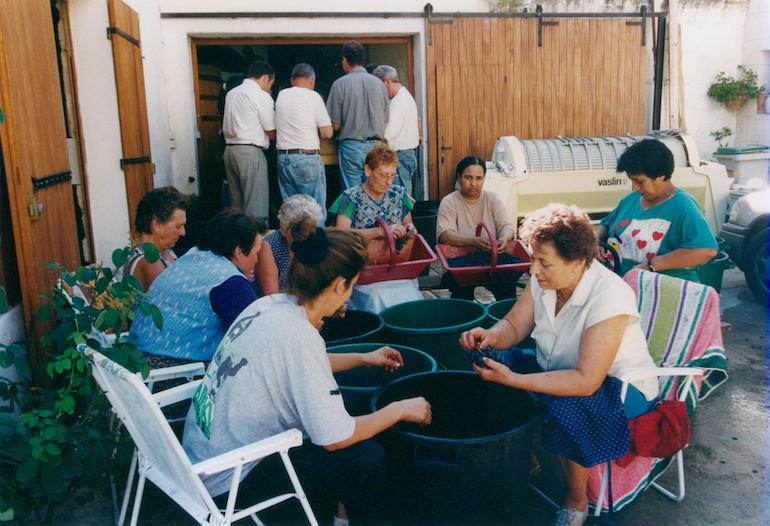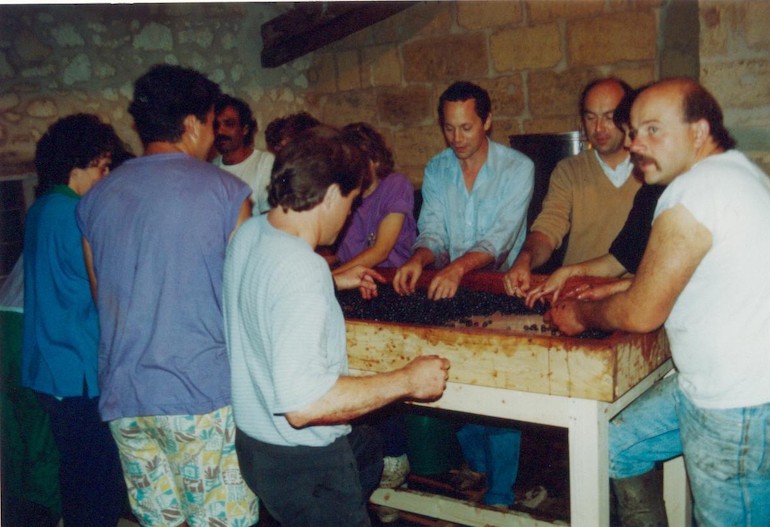 Hard work, audacity and recognition
Vintage after vintage, the couple's avant-garde techniques helped them produce wine with a powerful, distinctive style, which won over the critics. The famous American wine critic, Robert Parker, saw their potential and labelled them as an estate to follow as of the 1992 vintage. Their wines were sold at high-end prices and customers kept coming back for more.
In 1995, Murielle left her job as a nursing assistant to work full-time at the estate and lovingly tend to her vineyard. She transposes her humanist philosophy to the terroir. "Vines are like children. You need to nurture them", she said, ensuring that pruning is adapted to each vine.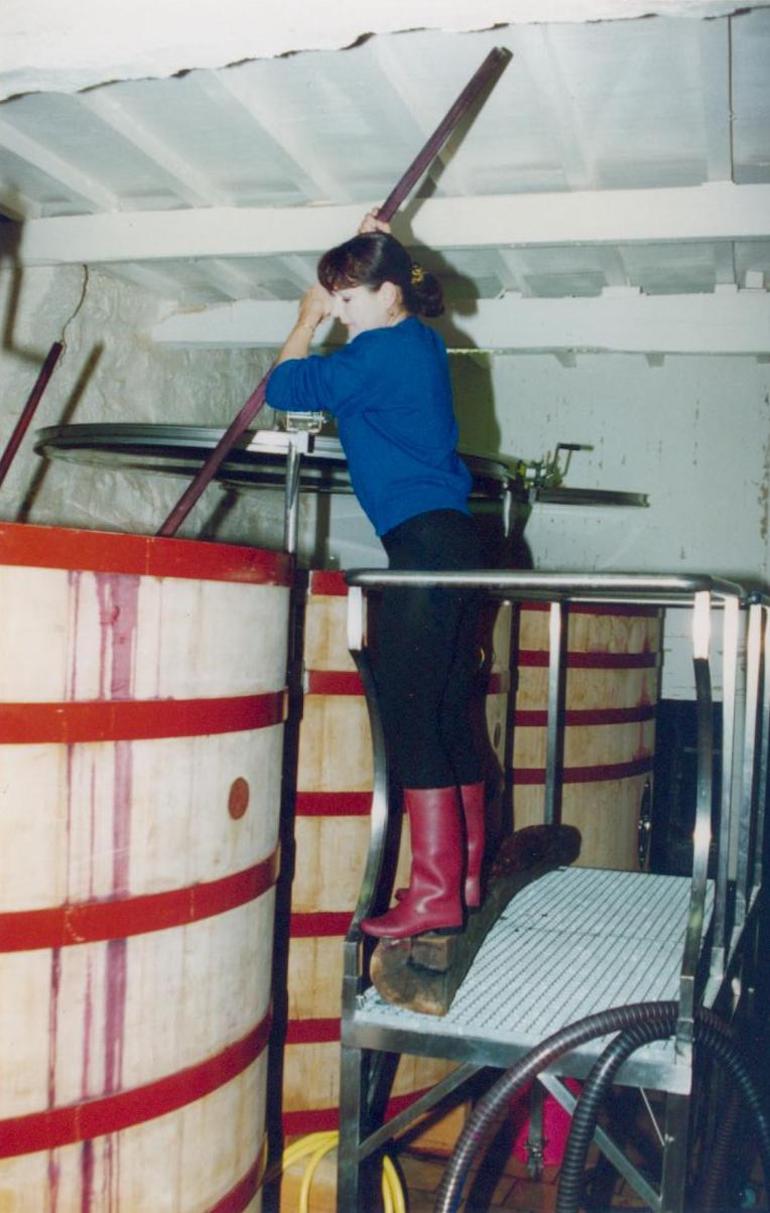 Still bold, sometimes disruptive, the duo trialled fitting tarpaulins over the vines in one of their plots to increase the ripeness of their grapes. Wine produced in this area was sanctioned by the accreditation authorities and had to be declassified to the very generic "Vin de France" appellation. The duo named their resulting wine "L'Interdit de V… d", "Valandraud's forbidden fruit", whose mystery would create a stir among buyers.
Robert Parker said of the estate's approach: "Valandraud symbolizes what can be done in Bordeaux when the limits of quality are pushed to the maximum," and affectionately nicknamed Jean-Luc a "Bad Boy" due to his bold spirit. The wheels were in motion and Jean-Luc and Murielle's success inspired others.
In their wake, other "Garage wines" appeared in the appellation, in particular, Châteaux Gracia, Croix de Labrie, and the Dôme. The forerunners of the garage movement labelled these wines "vins de garage canal historique", since they operated with little equipment. Even the wealthiest of investors adopted this approach, convinced that it would help them produce the best wine possible, and created new wines from scratch, such as Marojallia in Margaux, or La Violette in Pomerol. Finally, their rigorous efforts would transcend the entire region and all Great Growths, which adopted the fundamental principles pioneered by the "garagistes". "He helped revolutionize Bordeaux," said Jean-Michel Cazes of Château Lynch-Bages, in Pauillac.
Driven by their success, Jean-Luc and Murielle still pursue their activities in Saint-Emilion and beyond. Jean-Luc is also a consultant and, being a workaholic, purchased seven other estates in Saint-Emilion (Clos Badon and Château Bel-Air-Ouÿ), Pomerol (Clos du Beau-Père), Lalande de Pomerol, Margaux and in the Roussillon. Château Valandraud also expanded and a plush, modernized cellar was built on the slopes of Saint-Etienne de Lisse.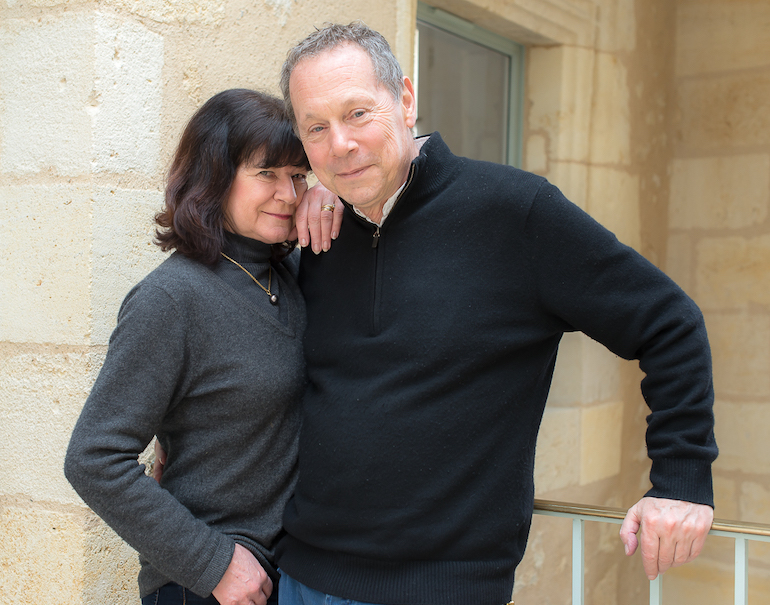 While not included in the 2006 Saint-Emilion classification, it was awarded the title of Premier Grand Cru Classé in 2012, 20 years after its creation – an unexpectedly rapid recognition in an industry where time and experience are necessary to prove oneself. This exceptional accolade showed that today, newer wines can join the ranks of the winegrowing elite, shaped over the course of the centuries. The result of monumental efforts, certainly, but also the discovery of an overlooked terroir in an area that was little-known until now.
A terroir without which the wines would never have been as complex and charming, nor retain their excellent ageing potential, as demonstrated by recent vertical tastings.
A new era
In 2021, Valandraud signalled the beginning of a new era with the inauguration of his bioclimatic wine cellar. This magnificent showcase overlooks the vineyards like a flagship in perfect harmony with its environment. Despite its now lavish appearance, the "garagiste" spirit of paying meticulous attention to the vines and cellar still resonates at the estate. Bolstered by this unfailing energy, which began in a garage, the future looks bright for Jean-Luc and Murielle.
Ronan LABORDE