"Some nights, only Bordeaux will do"
Actor François-Xavier Demaison is a passionate wine enthusiast with a particular soft spot for Bordeaux and its Grands Crus. He first discovered the region with his father, and Bordeaux still holds a special place in his heart. And in his cellar...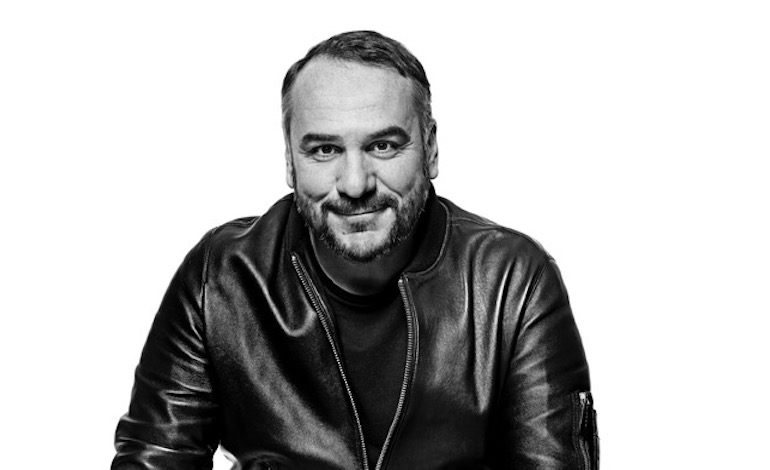 Hello François-Xavier, how did you first get a taste for Bordeaux wine?
Bordeaux was my initiation to wine. My father was a bon vivant with an excellent cellar. That was my gateway to Bordeaux. When I was young, one of our favourite indulgences was to try the second wines of many of the Great Growth estates. Over the years I've gradually discovered other wines from the Rhône, Roussillon and Corsica, but I've always had a soft spot for Bordeaux. Some nights, only Bordeaux will do.
What do you think makes Bordeaux wines so special?

It's their ability to age so well. That exceptional ageing potential which is integral to the Bordeaux tradition. With Great Growth wines you know that you have to wait, to be patient, to give them time, to put them in the cellar and forget about them for a while. It's a real journey back in time! When I see a bottle of Bordeaux from 1960, I think of General de Gaulle (laughter). You only get that with the great Bordeaux wines. And Bordeaux has succeeded in melding that history with a great sense of modernity. The different appellations have reinvented themselves, really making the most of their outstanding terroir. There is so much know-how, so many extraordinary things going on in Bordeaux.
Have you had the opportunity to taste any old vintages?
Yes, I recently tasted some old Great Growth vintages. It's incredible that they're still alive and kicking (laughter). I had lunch with François Audouze and Stéphane de Groodt, and we went way back into the past. We tasted some 1940s and even a few 1929s, and the wines were still intact, it's absolutely crazy. You have to appreciate those mushroom and forest floor notes, but all of the aromas were there!
Are there any wines that you're particularly fond of?
Honestly, there are loads. I'm a big fan of the wines of François Mitjaville.
Particularly Roc de Cambes in Côtes de Bourg and Tertre Roteboeuf in Saint Emilion. I'm crazy about those wines, they have this wonderful sense of maturity, I love them. I also love Chasse Spleen, in Moulis. And then for dessert, nothing beats a Great Growth from Sauternes and Barsac. Coutet, La Tour Blanche, Doisy-Védrines and Lafaurie-Peyraguey are all making really superb wines. They're magnificent. They go very well with an apricot tart, for example.
"That exceptional ageing potential which is integral to the Bordeaux tradition"
What is the first bottle that you remember drinking?
It must have been in 1989, at my parents' house in Asnières sur Seine, when my father opened a bottle of 1986 Ducru-Beaucaillou. That is an unforgettable memory that will forever be part of my life. I can still remember it now, but perhaps everybody remembers their first time (laughter).
Are there any events in particular which bring you back to the region?
I attend the Vendanges du 7ème art film festival in Pauillac every year. We always have the honour of being hosted by some of the top estates. Last year I was lucky enough to stay at Château Latour. I remember a tasting session with my friend Benjamin Lavernhe, the actor. That was a very special experience.
Above and beyond the wines, are you a fan of the Bordeaux region and have you had the chance to perform here?
I love the region; I think it's absolutely magnificent. I love the Bassin d'Arcachon. And I enjoy performing there. In fact, I've performed all over the region. I've played in pretty much every small venue there is. Usually, after a show, I always go straight to a restaurant which I really love, La Tupina in the old part of Bordeaux, and I order the duck à la ficelle. Just talking about Bordeaux makes me want to go and crack open a bottle from a Great Growth estate!