Focus on Château Haut-Batailley
Château Haut-Batailley recently joined the Union des Grands Crus de Bordeaux. We met with the estate's owner, Jean-Charles Cazes, to learn more about this unique Pauillac great growth.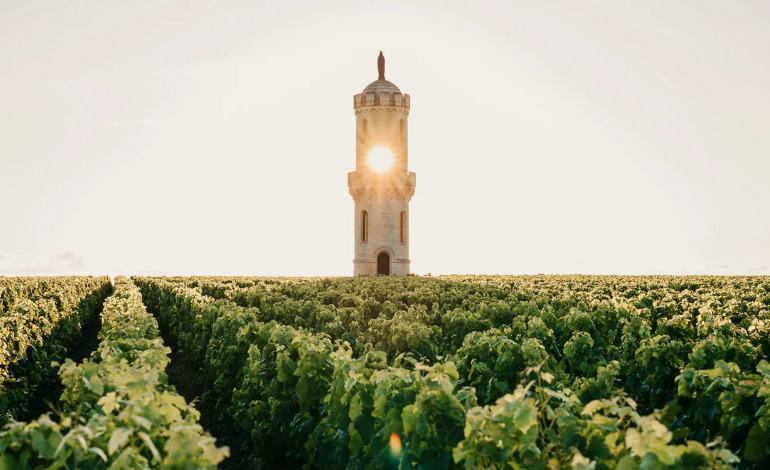 Hello. Tell us about Château Haut-Batailley.
Jean-Charles Cazes : "Haut-Batailley is a great growth located in the southern part of the Pauillac appellation and adjacent to Saint-Julien. The Tour L'Aspic, a central landmark of the Pauillac appellation, is planted in the middle of the estate vineyard. I use the term "landmark" intentionally because the tower marks the start of the Pauillac appellation to the south. It was built by the Averous family as a votive offering to the Virgin Mary, who stands on top of the tower on a bed of roses. Legend said that she is crushing an aspic viper, hence the tower's name, but we realised that there are no snakes whatsoever on the sculpture! The name remains a mystery. Another unique feature of the property is its size: from 22 hectares, it has grown to 40 in less than ten years. The previous owners kept a considerable amount of land without planting vines."
Your family purchased the estate in 2017. What has been done to give a new impetus to Haut-Batailley?
Jean-Charles Cazes : "Our first goal was to conduct soil assessment to know what variety to plant on plots that had not been cultivated for decades. We then replanted 19 hectares of vines in two years, something never seen before in Pauillac. This allowed us to add our own signature to the estate. We made bold choices that will shape the style of our wines for decades to come, since we started anew with half of the plots and varieties. The current blend of varieties —around two thirds Cabernet Sauvignon and one third Merlot— remains consistent with previous practices. We include 63% Cabernet Sauvignon, down from 65% previously. We also planted a small amount of Petit Verdot; nothing substantial."
"We made bold choices that will shape the style of our wines for decades to come (...)"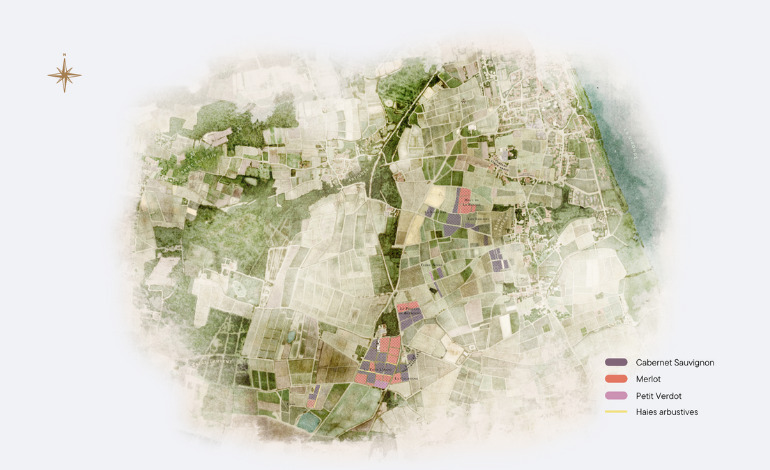 What makes Haut-Batailley wines stand out from the others in the appellation?
Jean-Charles Cazes : "Its terroir, and location in the southern part of the appellation, make it unique. Wines from the centre and northern area of the appellation tend to be more full-bodied, whereas Haut-Batailley wines are highly elegant and polished. Pauillac wines give top billing to Cabernet Sauvignon but surrender none of their elegance. We are a Pauillac that leans into a Saint-Julien, in terms of style."
Can you tell us about the 2022 vintage?

Jean-Charles Cazes : "2022 will be a unanimously mature vintage that is wonderfully powerful, tannic, and opulent. There is no doubt about its ageing potential. It is one of our biggest successes at Haut-Batailley since we took over."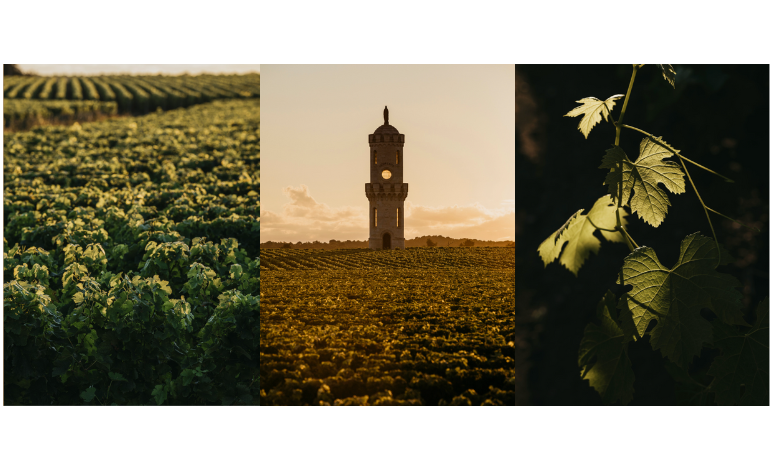 Haut-Batailley joins the Union des Grands Crus de Bordeaux this year. What does this represent for you?
Jean-Charles Cazes : "Joining the Union is very important. My family is deeply attached to the Union and to working together. Our two other family estates, Lynch-Bages and Ormes de Pez, are already part of the Union. It made sense for us to request that Haut-Batailley also join; we waited until this year, one which consecrates our efforts to re-launch and develop the property, to present our application and join the Union. We aim to continue promoting our wines with our friends."
Purple Rain, Blue Velvet — you have a track record of linking the vintages of your estates to cultural references. What did you choose this year?
Jean-Charles Cazes : "Yes, we do always try to find a quote, an aphorism or cultural reference to illustrate a stand-out feature of a vintage when it is released. A small nod on the vintage's presentation sheet. In 2019, Blue Velvet referred to the texture of the wine and the David Lynch film, an obvious parallel with Lynch-Bages! This year we chose the Monty Python song, Always Look on the Bright Side of Life, as a way to say that in a year marked by war and tragic events, the quality of the vintage is a reason to celebrate."
Arthur Jeanne
Arthur Jeanne