Report on the 2022 Vintage "En Primeurs"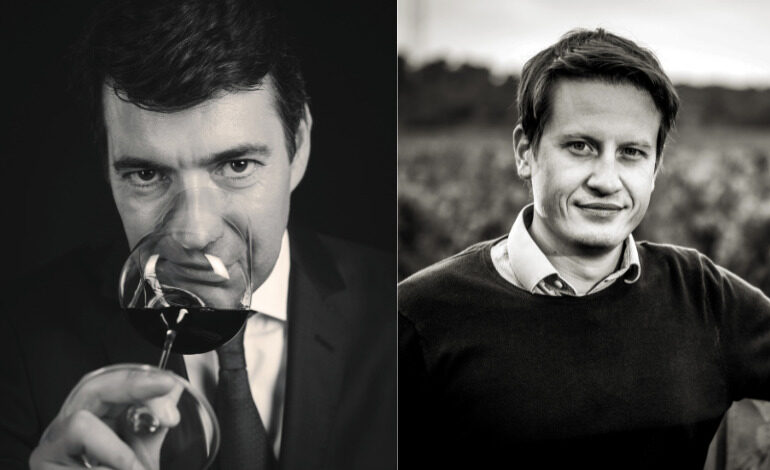 As an introduction to the traditional report on the vintage, discover this interview of Axel Marchal, University Professor at the Oenology Research Unit of the Institute of Vine and Wine Sciences; and Ronan Laborde, President of the Union des Grands Crus de Bordeaux and producer at Château Clinet.
How would you describe this vintage?
Axel Marchal : "The 2022 vintage is really exceptional and paradoxical. The extreme weather conditions produced perfectly balanced wines with a fairly unusual style yet highly emblematic of Bordeaux."
Ronan Laborde : "2022 is an extraordinary vintage.
The wines are full-bodied and well-balanced, which is surprising given the extreme weather conditions during the growing season.
It is the result of the expertise and experience of winegrowers, following recent hot, dry summers (2016, 2018, 2019, 2020), but also the magic and the miracle that is mother nature!"
What were the highlights from a meteorological point of view?
AM : "Several heat and drought records were broken throughout 2022. May signaled an early vintage, with flowering mid-month, and this early phenological development was maintained thanks to a magnificent summer. Given the particularly dry weather, June rainfall played a decisive role, in general preventing excessive water stress in the vineyards. Variations in day and night-time temperatures in August and September allowed the grapes to ripen under optimal conditions."
RL : "Our terroir has witnessed a growing season like no other, mainly marked by drought and heat. Water stress was constant throughout, and, in the end, unprecedented. The summer saw several heatwaves but thankfully, contrasting day and night-time temperatures saved the vineyards."
What are the main characteristics of this vintage?
AM : "The red wine grapes were particularly small, resulting in highly concentrated tannins. However, the wines show no signs of hardness and seem fairly easygoing already, which should not diminish their ageing potential, given how rich and flavoursome they are. All in all, they are well-balanced, refreshing and delicious."
RL : "This vintage produced deep, rich, round wines with tremendous precision."
Do you have any advice for the tasters who will meet in Bordeaux from 24 to 27 April?
AM : "While the 2022 vintage produced amazing red wines, we should not forget about the sweet white wines! Their production required a great deal of determination from winegrowers and the result is remarkable! Whatever the style, wonderful discoveries await! Thank you for visiting Bordeaux and we hope you enjoy your tasting!"
RL : "First of all, I would like to thank them for attending, tell them how much we are looking forward to meeting them, and recommend that they extend their stay, since they will be spoilt for choice with the selection of fine wines on offer."