Primeurs: Presentations of the host Châteaux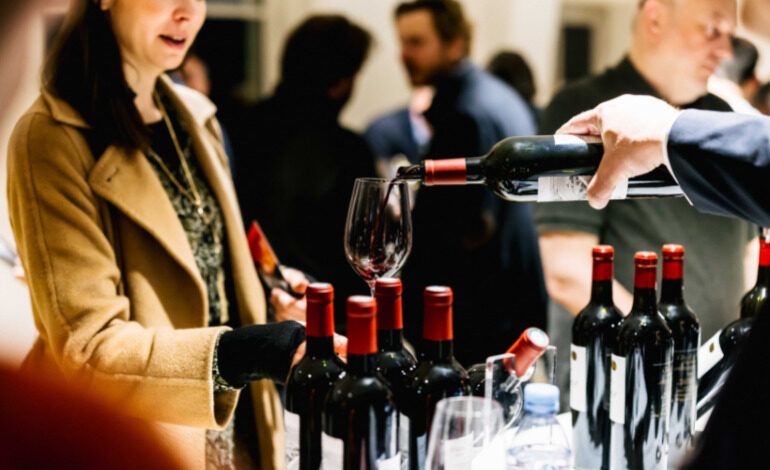 A few days before the opening of "La Semaine des Primeurs" (April 24-27, 2023), Vintage met with the Châteaux that will receive thousands of international professionals and journalists who have come to discover the 2022 vintage. Let's meet these properties from the Left and Right Banks!
CHÂTEAU LYNCH-BAGES
Quote
"We are very happy to welcome professionals from all over the world for En Primeur Week, a first for Château Lynch-Bages. We are proud to present our new facilities and host tastings for the Pauillac, Saint-Estèphe, northern Haut-Médoc and Médoc appellations. This year is a special edition as Château Haut-Batailley will be joining the other châteaux to present the 2022 vintage. En Primeur Week is an important event for the Bordeaux great growths, and we look forward to welcoming many of you to Lynch-Bages!"
Château Lynch-Bages – Pauillac
Overlooking the Gironde estuary, Château Lynch-Bages is a great growth in the 1855 classification located on a magnificent gravelly rise on the outskirts of Pauillac. The estate formerly belonged to the Lynch family, originally from Ireland, and was purchased by Jean-Charles Cazes in 1939. Housed in a building dating from the late 16th century, the old vat room goes back to the 1850s. It is one of the rare remaining winemaking facilities of its kind. A visit is truly a trip back in time… In 2017, the family began a new chapter in the estate's history by renovating its winemaking facilities. In-depth soil surveys have been undertaken in the vineyard for several years, and the renovation project, headed by American architect Chien Chung Pei, naturally fits into the estate's quest for excellence. After four years of renovations, the 2020 vintage was the first to be fermented in the new facilities, opening a new chapter in the estate's history.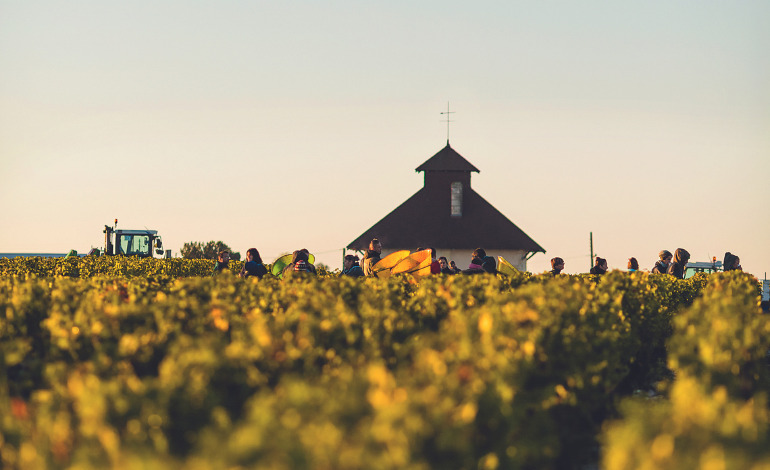 CHÂTEAU LASCOMBES
Quote
"We are delighted and honoured to organise En Primeur Week at Château Lascombes and to welcome the châteaux of the Margaux appellation, as well as those from the south of the Haut-Médoc appellation. 2022 is an exceptional year that we are excited to present, a vintage that we hope will leave its mark as previous great vintages have done so in Bordeaux. 2022 also heralds the arrival of our new owners. It is an opportunity for them to experience the excitement of En Primeur Week up close and to meet all key players in the wine industry, as well as our customers and other châteaux. The tastings will take place in our brand-new vat room, which we are looking forward to presenting to the whole profession."
Château Lascombes – Margaux
Château Lascombes is a second growth in the 1855 classification whose origins date back to 1681, when the first vines were planted. Located in the village of Margaux in the Médoc, the château's vineyards now cover 120 hectares and the estate is renowned for its exceptional terroir.  An American family, passionate about wine, has been running the château for several months now. The Lawrences, owners of the iconic Heitz Cellar, and Carlton McCoy, Associate Director and Master Sommelier, are intent on unlocking the estate's full potential. Combining power, elegance and soft tannins, Château Lascombes produces wines of great complexity and finesse, perfect for ageing. The estate's vineyard includes some of the most sought-after plots in Margaux, with a unique combination of soil types for this appellation: a gravelly rise planted with Cabernet Sauvignon and Petit Verdot, clay-gravel soil planted with Merlot and Cabernet Sauvignon, and clay-limestone plots that bring out the Merlot's full personality.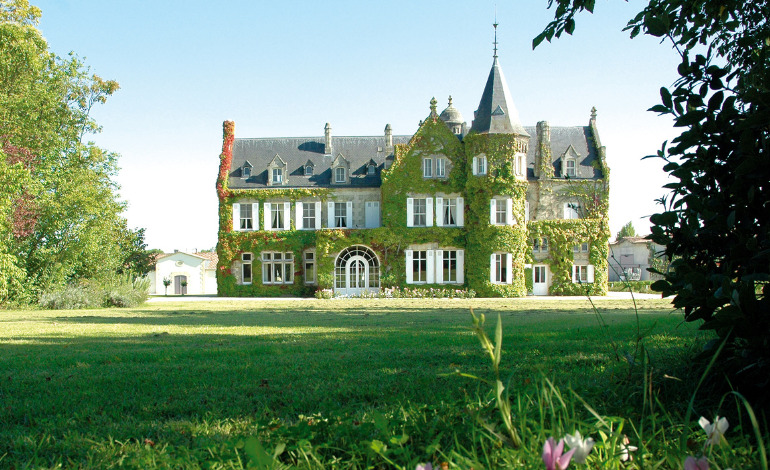 CHÂTEAU DE FIEUZAL
Quote
"CÉAD MÍLE FÁILTE!
Owner of Château de Fieuzal for 21 years, the Quinn family is incredibly honoured to be welcoming both winemakers and industry professionals for the presentation of the 2022 vintage. We are immensely proud to welcome all the Graves estates to Fieuzal for these three days. This year, visitors will also have the opportunity to taste Sauternes and Barsac. The different estates' wines will be presented in optimal conditions in our unconventional vat room, where we combine materials such as oak, stainless steel and concrete for the winemaking process. There is no doubt that Fieuzal, such a unique estate, will excel in showcasing this much-awaited 2022 vintage."
Château de Fieuzal – Pessac-Léognan
Located in the heart of the Graves, Château de Fieuzal owes its name to the Fieuzal family to whom it belonged until 1851. Now owned by Brenda & Lochlann Quinn, this Graves Great Growth is reputed for its fine white wines and elegant reds. With Irish owners and a team led by Stephen Carrier, a winemaker with extensive experience in wines from the New World, Fieuzal has a unique sensibility and offers a modern expression of Bordeaux, appreciated all over the world. Much like the contemporary art admired and collected by the family, they are open to influences and not afraid to experiment. Rather than being tied down to classic theory and traditional methods, Fieuzal breaks the mould and stands out for its finesse and elegance.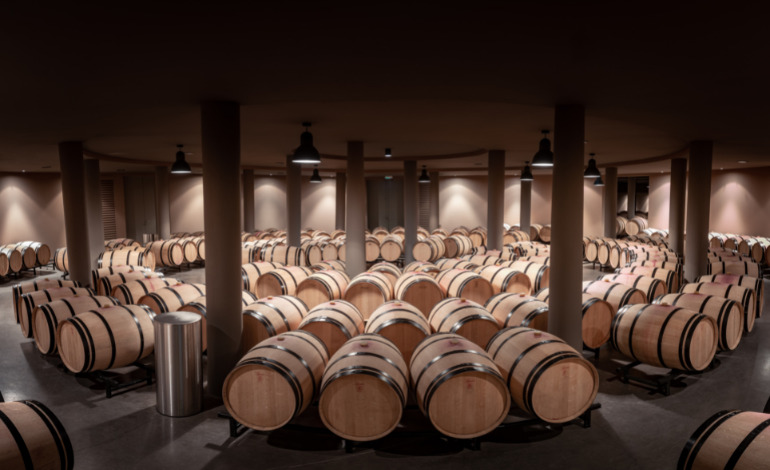 CHÂTEAU BEYCHEVELLE
Quote
"Following the 2017 vintage, we are once again welcoming our neighbours and friends from the Saint Julien appellation, joined this time by the Châteaux of Moulis and Listrac, to Château Beychevelle's vat room to present the highly anticipated 2022 vintage. We are honoured to be able to welcome professionals from all over the world, particularly our clients from Asia, who will have the pleasure of rediscovering the En Primeur tastings in Bordeaux rather than by video link, a cause for celebration! We are making every effort to provide high-quality tasting conditions worthy of our great wines and we assure you that everyone at the estate is fully committed to ensuring that our visitors leave with fond memories of tasting the 2022 vintage of the Union des Grands Crus de Bordeaux."
Château Beychevelle – Saint-Julien
Château Beychevelle is a great growth located in the 'small' but beautiful appellation of Saint-Julien. Its value lies in the quality of its terroirs. The heart of our vineyard is located on two magnificent deep gravel rises overlooking the Gironde. This proximity to the estuary offers a unique microclimate, mild temperatures early in the season and protection from extreme weather conditions, making for great terroirs that are robust when faced with the elements. We are always looking for ways to increase precision in the vineyard and the cellar, to be more respectful of the environment that provides us with these beautiful grapes, and to offer ever-improving working conditions. It is all very motivating for our teams. Our aim is to produce great wines with excellent ageing potential, full of elegance and distinction, delighting lovers of great Médoc wines throughout the world for many decades to come. We invite them to visit us at our beautiful 18th century manor house to share the unforgettable Beychevelle experience.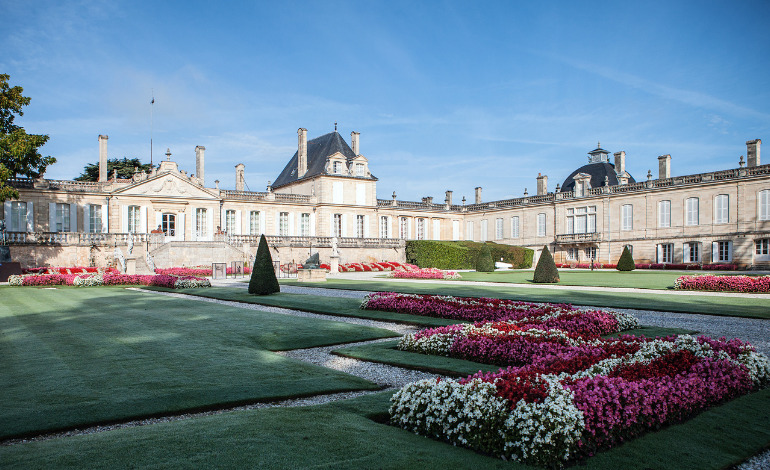 CHÂTEAU BEAUREGARD
Quote
"Château Beauregard is accustomed to hosting the En Primeur tasting and takes great pleasure in welcoming you again this year to discover this wonderful 2022 vintage. We are proud to represent the Pomerol appellation with the other UGCB members who belong to this appellation. It provides an excellent opportunity to open up this historical, family-owned place and get together with clients from around the world who have travelled to Bordeaux to discover this new vintage. The entire team at Château Beauregard is working hard for these En Primeur presentations to ensure that visitors will be welcomed in the best possible conditions."
Château Beauregard – Pomerol
Owned by the Moulin and Cathiard families since 2014, the rejuvenated Château Beauregard focuses on its primary objective of producing a great Pomerol wine in a place historically dedicated to accommodating its guests. Beauregard's history dates back to the 12th century and the Order of Knights of the Hospital of Saint John of Jerusalem, commonly known as the Knights Hospitaller, to whom we owe the famous Templar Cross, Beauregard's emblem. It was during the mid-eighteenth century that Beauregard made the transition from mixed farming to winegrowing. Over the decades, the estate's successive owners have contributed to its development and classification among the best Pomerol wines. In 2014, the new owners bought Château Beauregard and radically transformed the estate. Its location on the south-eastern edge of the famous Pomerol plateau means the estate has excellent, valuable land for growing vines. This predominantly gravelly terroir, whose structure is supplemented with clay and sand, shapes the Merlot and Cabernet Franc in a fresh, delicious and elegant way. The vineyard extends over 17.5 hectares comprising 35 distinct plots managed according to their specific characteristics. Organic farming methods have been applied at the whole estate since 2009, respecting the soil and those who work on the land as well as the wine and those who savour it.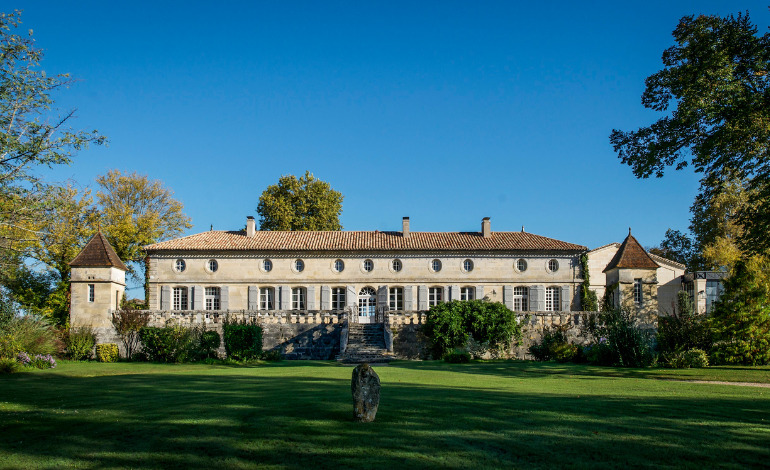 CHÂTEAU VALANDRAUD
Quote
"The entire team at Château Valandraud is delighted to welcome wine professionals and journalists from around the world, for the first time, to discover the 2022 vintage presented by the Union des Grands Crus de Bordeaux. It will also be an opportunity to present our new bioclimatic technical facilities which have been up and running since the 2020 vintage. We look forward to seeing you."
Château Valandraud – Saint-Emilion Grand Cru
Château Valandraud currently spans 10.7 hectares of great terroirs on the limestone plateau of Saint Etienne de Lisse, to the east of Saint Emilion. The Château was founded by Murielle Andraud and Jean-Luc Thunevin, a couple with a passion for wine. The name Valandraud has both a geographic meaning, starting with Val for the valley of Fongaban where their first 0.6-hectare plot was acquired in 1989, and sentimental origins ending with Andraud, Murielle's surname. A pioneer in the garage wine movement, Château Valandraud was promoted to Saint-Emilion Premier Grand Cru Classé status in 2012, and renewed in 2022.