Interview with Sebastian Russold
One week before the Union des Grands Crus de Bordeaux tasting in Prowein - Monday, March 20, from 9.30 am to 1pm, Hall 1, 1st floor, Vintage by UGCB met Sebastian RUSSOLD, Best Sommelier of Germany 2021/2022.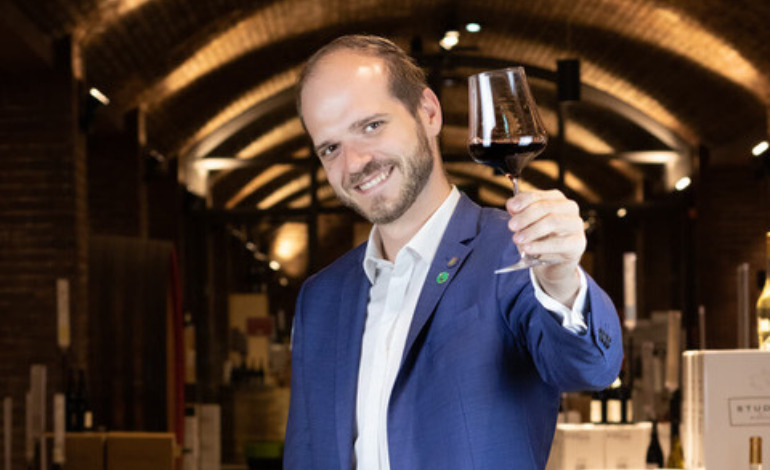 You were recently elected best sommelier of Germany 2021/2022, could you summarize in a few lines your career and what is your history with wine?
I possess a classic gastronomic background, having worked at two and three Michelin-starred restaurants in Germany. However, my journey began as a barkeeper at a five-star hotel. To me, wine is not just a beverage but a culmination of fermented history, geography, and pleasure. It complements every occasion, and I particularly enjoy the conversations that ensue after the first bottle is shared among friends.
You will soon organize a Master Class with future sommeliers on the Great Wines of Bordeaux during Prowein. What advice would you give to these young people to succeed in this business?
It's important to approach everyone you meet during your journey with kindness and respect. By sharing your knowledge and experience, you can help others along their way. Remember to remain humble and never assume that you know everything. Above all, don't take wine too seriously. It's important to be able to enjoy a glass of wine without losing sight of the pleasure it brings.
"On one fateful night, my world was forever altered. This Bordeaux was nothing short of perfect, and it left me utterly stunned."
Today, as an ambassador of the World's Great Wines, what is your relationship with Bordeaux and do you have a particular memory to share with us?
On one fateful night, I uncorked a bottle of the 1994 Château Gazin, and my world was forever altered. This Bordeaux was nothing short of perfect, and it left me utterly stunned. From that moment on, I was determined to delve even deeper into the vintages and producers of this extraordinary region.
Best Sommelier of Germany, living in Cologne and originally from Austria, which dishes would you recommend to match your favorite Bordeaux wines?
When it comes to food and wine pairings, I have a few personal favorites. For example, I love pairing white Bordeaux with a classic Austrian dish - pan-fried trout "Müllerin" style, served with parsley potatoes. For red Bordeaux, I prefer aged varieties, but not overly old, which I enjoy pairing with BBQ eggplant and couscous salad. And for a truly indulgent experience, one of my personal favorites is pairing an old sweet wine from Bordeaux with grilled chicken seasoned with thyme.