"Bordeaux is like the University of Wine"
With just a few days to go before our tastings in Geneva and Zurich (7 and 8 November), the Union des Grands Crus de Bordeaux sat down for a chat with Paolo Basso, winner of Best Sommelier of the World in 2013. Paolo is a wine legend who has learned so much from the great wines of Bordeaux, and taken those lessons to heart. He is now putting that inspiration to good use back home in Ticino, Switzerland, where he has become a winemaker himself.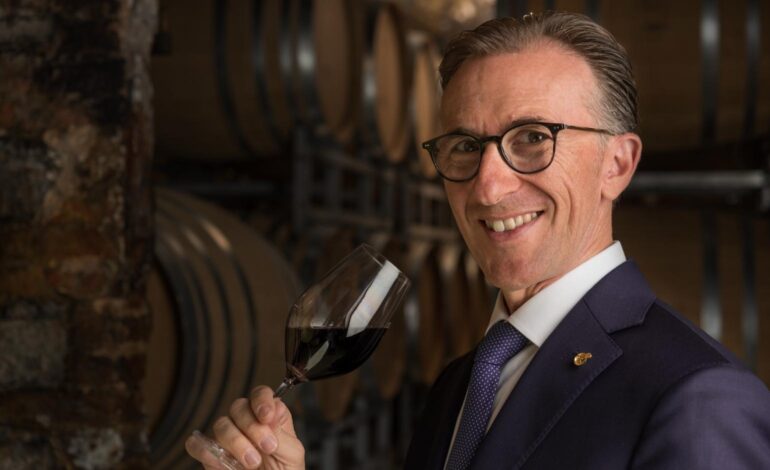 What are your earliest memories of wines and especially fine Bordeaux wines?
I don't come from a family of wine enthusiasts. Having said that, I do have very clear memories of the remarkable cellar at my grandfather's house. It was a very enticing place, since it was off-limits to us kids. I think that also played a role in inspiring my own personal journey into wine.
Then, I followed the standard route really, studying hospitality. The subject that most intrigued me during my studies was wine, so I decided to pursue it further.
A few years later I was working in a 5-star hotel, and we had a regular client who was a great lover of very fine wines. Every time he visited, he would order a bottle from a very prestigious estate, his wife would drink no more than half a glass, and he would invite us to taste the wine and discuss it with him. He was a passionate wine enthusiast with a fantastic amount of wine knowledge, and he gave me my first insight into fine Bordeaux wines.
"My first trip to Bordeaux was like stepping into the pages of a book."
Do you remember your first visit to Bordeaux?
It was around the late 1990s, that I truly got to know fine Bordeaux wines. My first trip to Bordeaux was like stepping into the pages of a book. I had read so much about Bordeaux, studied so much, tasted so much. So when I finally visited all those legendary châteaux I had heard so much about, it was a very special feeling, an important moment for me. I particularly remember the first vintage that I tasted "en primeur" in 1997.
What does Bordeaux represent for you nowadays?
I think any good sommelier needs to visit Bordeaux, to taste its fine wines, to visit its Châteaux. Bordeaux, in my opinion, is like a University of Wine. Bordeaux is where new innovations and trends are born. So I draw inspiration from Bordeaux when making my wine. And when you look at the results, I think it's fair to say I've learnt some valuable lessons from Bordeaux!
"The terroir can't make wine all by itself, great wines are made by people."
Do you feel that the human factor is still decisive when it comes to making a great wine, in these days when terroir is so often considered as the be-all and end-all?
A Swiss journalist actually called me an anti-terroirist! The truth of the matter is this: it's not that I don't love the terroir, it's just that I have a more nuanced view of how important the terroir is when it comes to making great wines. All that storytelling is great, but the terroir can't make wine all by itself. Great wines are made by people. Think about it: when an estate changes hands, the vines stay the same, and yet sometimes a mediocre wine can be transformed into something superb. The terroir hasn't changed, but the human factor is decisive.
Going back to your first profession, in 2013 you were crowned Best Sommelier of the World, what did that mean to you?
It's a dream come true, really. Just one sommelier in the world gets that honour every three years, so you're better off dreaming about it than thinking about it every day. It's so difficult to reach that level. But it is the holy grail, no doubt about that!
What advice do you have to offer to the candidates currently preparing for the next world championship, set to take place in Paris in February 2023?
It takes an enormous amount of studying. Tasting is something you study methodically. You study by tasting. But, most importantly, you need to be smart and go above and beyond the traditional certainties they teach you at sommelier school. A good sommelier needs to be very sensitive, curious and open-minded. You need to be scrupulous, without preconceptions. I think it's really important to get out and meet producers, agronomists, estate owners, chefs etc. And try to "steal" a bit of their knowledge! You have to explore, to get out there and find information in the field. In Bordeaux, for example, the "University of Wine"!