Event: Picasso exhibition at the Cité du Vin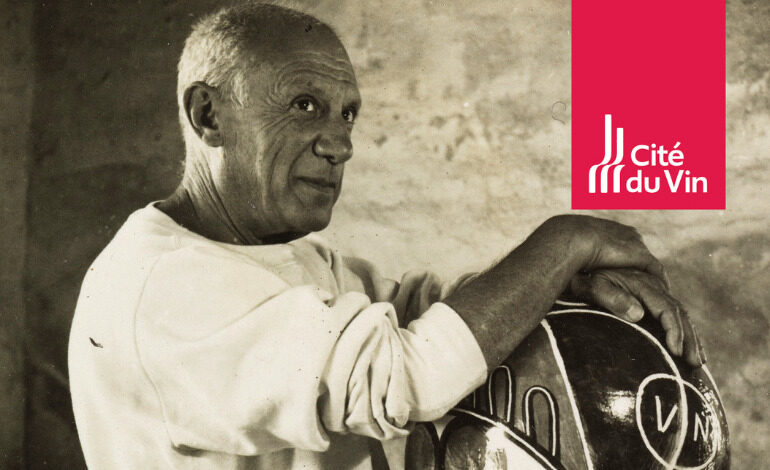 Temporary exhibition from 15 April to 28 August at La Cité du Vin. An original exploration of the multifaceted work of Picasso.
The Cité du Vin is creating the unmissable event of spring 2022 in Bordeaux, devoting a major exhibition to one of the most important artists of the 20th century: Pablo Picasso. "Picasso, the effervescence of shapes", running from 15 April to 28 August 2022, explores the place of wine and popular spirits in the work of Pablo Picasso, through a wide variety of media (paintings, drawings, ceramics, films, etc.).
With 5 chronologically themed sections, Picasso, the effervescence of shapes highlights for the first time the place of wine and spirits throughout the painter's career, combining the intoxication of life, intoxication of the senses and intoxication of shapes.
It reveals the profusion of symbolic or formal references to wine and spirits in Picasso's works and the extraordinary creativity of their author, which cannot be reduced to a single style or medium," says Marion Eybert, manager of special exhibitions at the Cité du Vin.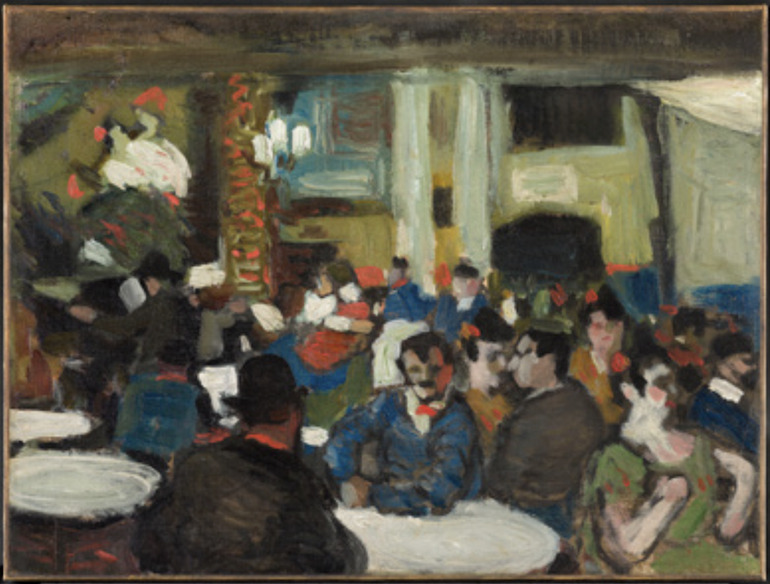 Pablo Picasso (1881-1973) Café-concert du Paralelo vers 1900 36x48 cm Musée national Picasso - Paris
Representations of cafés and drinkers, variations on glass and bottle during the Cubist period, striking, sometimes dramatic evocations steeped in Catholicism or Graeco-Roman mythology… the exhibition pays tribute to the artist's prolific output and to the diversity of media used: painting, drawing, ceramics, sculpture. Two original sequences at the heart of the exhibition also highlight Picasso's fruitful relationships with poets (Guillaume Apollinaire and Paul Eluard, for example) and his work as a ceramicist. Finally, the exhibition welcomes some of Picasso's contemporaries, such as Juan Gris or Georges Braque, and recent re-interpretations by Erró, Chéri Samba and Richard Hamilton.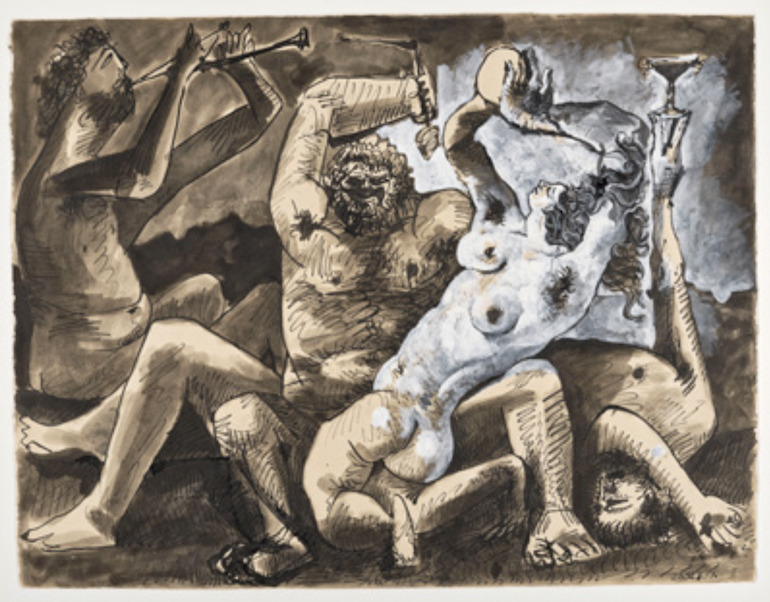 Pablo Picasso (1881-1973) Bacchanale 1955 Plume, encre de Chine, lavis et gouache sur papier à dessin vélin Arches 50,5 x 65,7 cm Paris, musée national Picasso - Paris
PRICE
ADULT
Exhibition only: €10 / €8
Combined ticket : Permanent Tour + Belvedere + Exhibition : €25 / €20
CHILD
Exhibition only: €5 /€4
Combined ticket : Permanent Tour + Belvedere + Exhibition : €12 / €9,60
PRESS CONTACTS
Cité du Vin
Pauline VERSACE / Aurélie LASCOURREGES
05.56.16.16.43 – 06.33.09.92.72
a.lascourreges@fondationccv.org
© Press kit – Cité du Vin