Road Trip
Part 3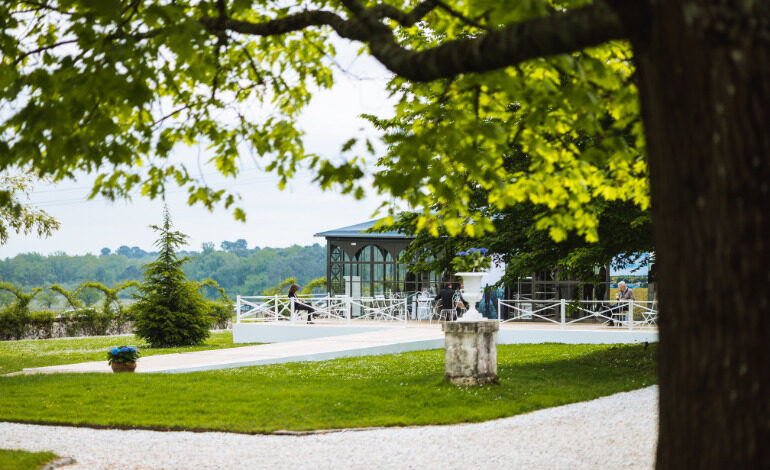 This week has flown by at an incredible pace, and somehow it's already the last day of the tastings hosted by the Union des Grands Crus. All the more reason to make the most of our final destination: Pessac-Léognan, specifically Château Latour-Martillac.
We find ourselves just on the outskirts of Bordeaux. Out here, the châteaux and their vineyards are bordered by winding country roads and hectares of forests. There is something immediately soothing and reassuring about these verdant surroundings. I make my way to the tasting room, located within the cellar. The atmosphere is decidedly "viticultural," with red polished concrete floors and an exhibition featuring some magnificent black-and-white photographs. A clever balance of contrasts, perfectly setting the tone for today's tasting, showcasing the fabulous red and white wines of the Graves and Pessac-Léognan appellations.
It is a real pleasure getting acquainted with these intense reds and fresh, delicate whites, characterised by a lively energy and minerality. There are animated discussions going on all around the room, with each taster sharing their first impression of the vintage. As for the estate owners, you can feel a certain sense of relief. The reaction has been positive, and the turnout a source of satisfaction. The hard work required to rise to the challenges of this vintage has paid off.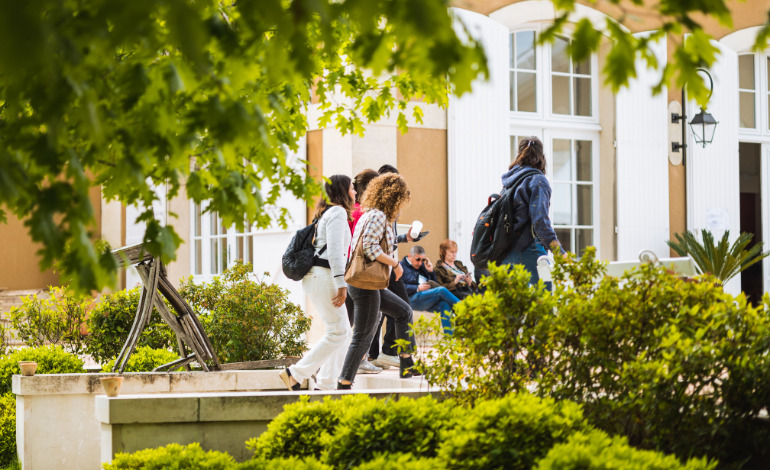 It is time to head out into the gardens, past the pots of blue hydrangeas and into the Orangery, where the wines of Sauternes and Barsac are displayed. The room is dotted with gleaming buckets of ice, keeping these precious nectars at the right serving temperature. Most of the bottles are swaddled in golden paper, like little jewels just waiting to be unwrapped. These sweet, crisp, floral elixirs more than deserve this special treatment. Between sips, one importer tells me just how bowled over he is by the elegance and heady bouquet of the vintage. Gold is the new black!
And on that sweet, zesty note, our journey through the Bordeaux vineyards comes to an end. Over the course of the week we have explored the many facets and unfathomable riches of these great terroirs, and got a first glimpse at a promising vintage. Without a doubt, the greatest source of pleasure has been the return of in-person tastings, amidst a joyous melting pot of nationalities. See you again next year, to discover the next vintage. For now, the leaves are just starting to unfurl on the vines!
Marie-Pierre Dardouillet