Road Trip – Part 2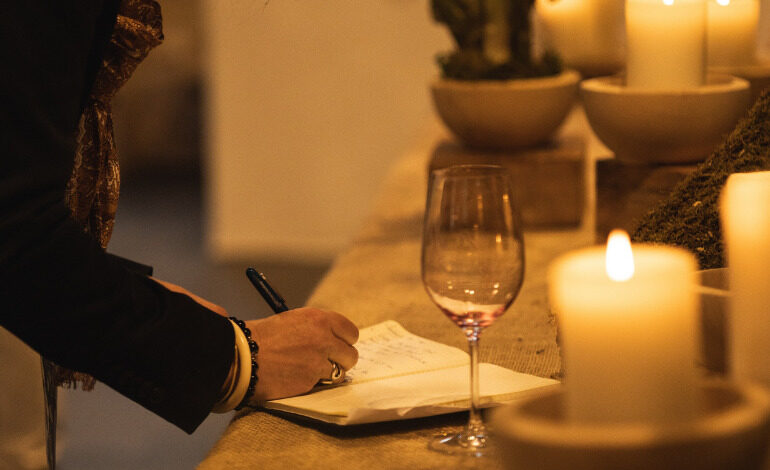 Join us on the road as we discover the 2021 vintage on the Left Bank! We have a busy schedule ahead, taking in some names to conjure with: Pauillac, Saint-Estèphe, Saint-Julien, Margaux, Haut-Médoc & Médoc, Moulis and Listrac… What a line-up!
Our journey begins at Château Giscours, where we are immediately transported back to the nineteenth century, thanks to the bucolic surroundings and the antique carriages which adorn the courtyard. The estate boasts a 40-hectare park and verdant vegetable gardens, complete with potted asparagus, herbs and white tulips; surely a nod to the Dutch heritage of the château's owners. At 9:30 on the dot, the doors are flung open and a queue soon forms to taste the wines of the most illustrious estates in Margaux and the Haut-Médoc. The calves, cows, sheep and goats grazing in the park watch on curiously as a steady stream of excited visitors roll up to the château to taste the latest vintage "en primeur". We are ushered into a cellar with high windows and great wooden beams, an elegant and idyllic setting in which to explore the many nuances and expressions of the terroirs represented here today. Such wonderful diversity!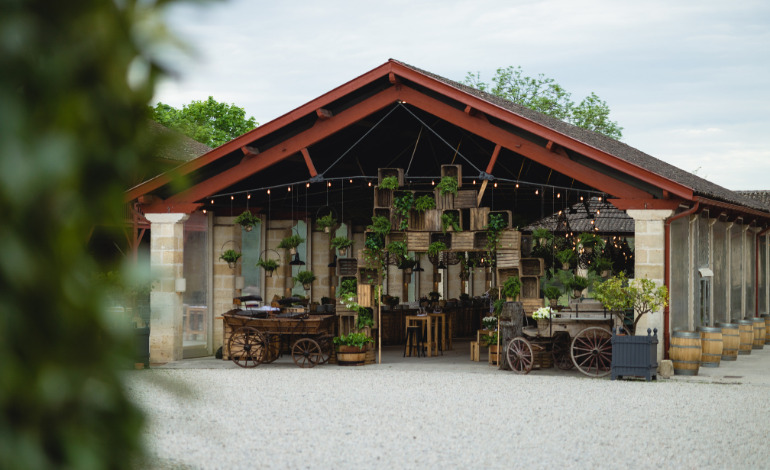 Time to head north to Saint-Julien. Amid more magnificent gardens, complete with swans gliding peacefully across a lake, we are greeted by the elegantly austere architecture of Château Lagrange. This time the tasting takes place in the cool environs of the ageing cellar, between rows of resting barrels. I start out with the assembled châteaux of Moulis-en-Médoc and Listrac, presented alongside their counterparts from Saint-Julien this year. Tasting multiple terroirs in the same place turns out to be a very practical solution. The morning is slightly chilly: ideal for the wines, but it keeps us on our toes! I take the opportunity to chat to some Saint-Julien château owners. All express their joy at being able to hold real, in-person tasting sessions again, all the more so since the 2021 vintage is proving to be "a pleasant surprise". Some have taken to describing it as a "neo-retro" year, combining the hallmarks of a classic Bordeaux vintage with the benefits of new winemaking practices, and expressing the full potential of these great terroirs.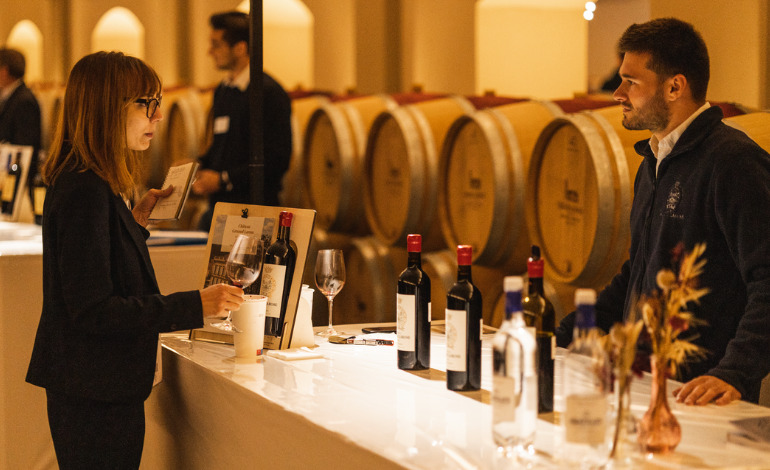 Our next stop is just a few miles further north, in Pauillac, specifically at Château Pichon Longueville Comtesse de Lalande. Just saying the name makes me impatient to get there! The entrance is flanked by a guard of honour of magnums from the estates present today, leading us to a glass staircase overlooking the stainless-steel vats below. Upon entering the glass-panelled tasting room, I am wowed by the panoramic view over the vineyard. The place works its magic, time appears to stand still… My senses are now in a state of heightened awareness; time to concentrate. And what treasures await! Intense, richly expressive wines…
And so ends another day of travels through the fabled vineyards of Bordeaux, enriched by the convivial atmosphere of the châteaux and the warm welcome we have received. It is already time to head back and prepare for tomorrow's expedition. I can't wait! Check back tomorrow for more…
Marie-Pierre Dardouillet