Report on the
2021 Vintage "En Primeurs"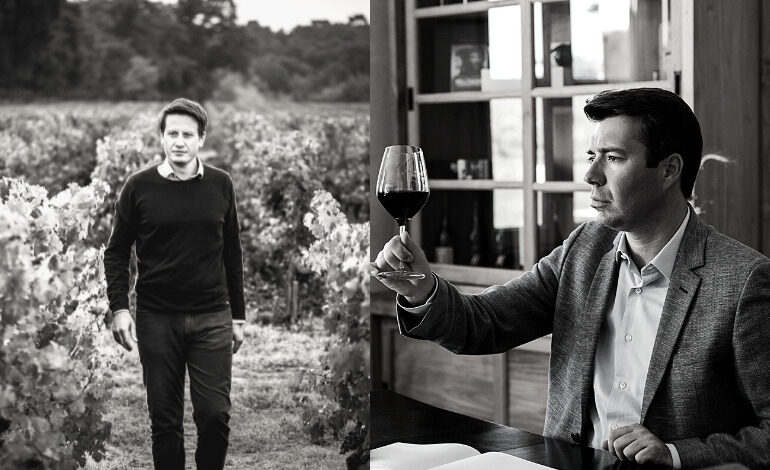 As an introduction to the traditional report on the vintage, discover this interview of Axel Marchal, University Professor at the Oenology Research Unit of the Institute of Vine and Wine Sciences; and Ronan Laborde, President of the Union des Grands Crus de Bordeaux and producer at Château Clinet.

How would you describe this vintage?
Axel Marchal : "2021 is a vintage full of contrasts which proved challenging for winegrowers, who had to step up their efforts throughout the year, although they were rewarded with a positive outcome."
Ronan Laborde : "It was a nail-biting vintage. The year was filled with emotions for winegrowers. It kept them on their toes until the end but concluded on a high."
What were the highlights from a meteorological point of view?
A.M.: "The growing season got off to a challenging start, with frosts in early April causing severe damage in some areas. 2021 was then reminiscent of vintages from yesteryear, with a wet spring, a fairly cool summer and a superb late season conducive to producing high-quality wines.
R.L.: "It was long, drawn-out vintage, with an early growing season and a fairly late harvest.
In a nutshell, the year got off to a warm start, with summerlike conditions in March, followed by spring frosts, a gloomy start to summer, and a hot, dry Indian summer.
In addition, what struck us as winegrowers was the impression that the seasons never really set in, and the constant attention that this vintage required."
What are the main characteristics of this vintage?
A.M.: "The dry white wines are remarkable, the sweet white wines produced low yields but are nevertheless delicious, while the red wines are lower in alcohol compared to previous vintages, displaying a very intense aromatic expression, and a fresh, delicate balance of flavours."
R.L.: "The wines are very aromatic, with a delicate texture, excellent balance and softness."
Do you have any advice for the tasters who will meet in Bordeaux from 25 to 28 April?
A.M: "The 2021 vintage was very diverse, both in terms of the weather conditions and the choices made by winegrowers. It is therefore a good idea to taste as many wines as possible to grasp all their nuances!"
R.L.: "It was an unusual year, and the second vintage to be marked by the pandemic.
We are delighted to be reunited with our friends to discuss the En Primeur wines and catch up on each other's news.
It marks the end of a long wait, emotions will undoubtedly be running high and the week is expected to fly by this year!"