"Bordeaux is one of the reasons why I fell in love with wine"
Elected best sommelier in Europe last November, Salvatore Castano cultivates close-knit ties with Bordeaux Great Growths. He tells his love story to Vintage. Interview with an Italian aesthete.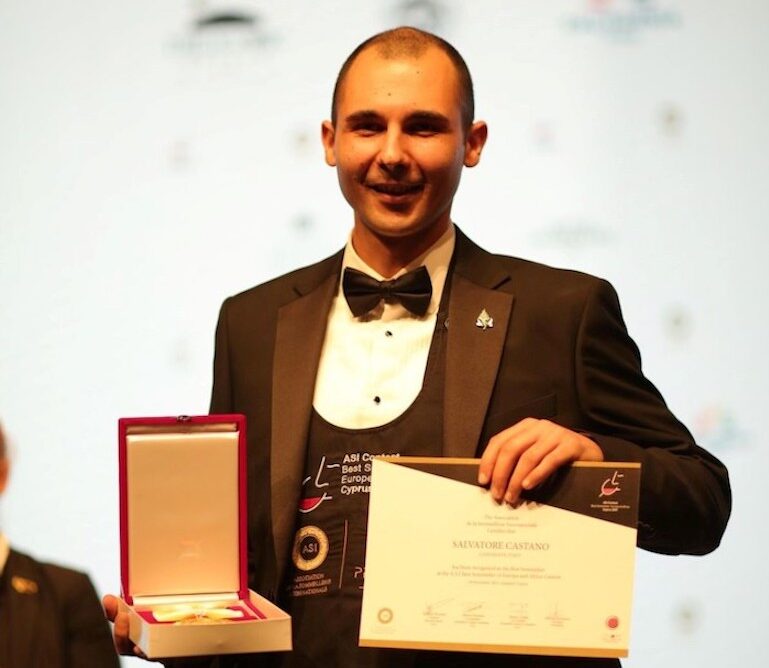 Hello Salvatore, you were recently elected as the best sommelier in Europe. How did you react?
It was very unexpected! I had already taken part in many competitions and I had already reached the podium but never the top. But now, I have won the most important one (laughs). I'm really thrilled as it's the culmination of all the sacrifices I have made. I also owe this title to all those who believed in me and who helped me prepare for the competition.
How do you prepare for this type of competition?
It's not a competition you can prepare for in one or two years. For the theoretical part, the knowledge required is so vast that in fact, years of hard work spent meticulously studying wine are what's needed to help you stand out. I began working towards this goal seven years ago when studying for the Court of Master Sommelier exam. And I haven't stopped since. As for wine serving test, it came very naturally to me since that's what I do every day at the restaurant. Finally, for the blind tasting part, I trained every day in the two months leading up to the competition. I tasted wines as well as spirits. My friends helped me by creating role-plays and competition scenarios.
"You need to think like a doctor performing a patient check-up."
What state of mind do you need to be in during a blind tasting?
You need to think like a doctor performing a patient check-up. You analyse the level of alcohol, sugar, acidity, etc.
Why did you decide to become a sommelier?
I have been in the restaurant industry since I was 15. In particular, I worked in Italy for the prestigious Belmond Group, which welcomes important, wealthy clients. We sold legendary wines. Gradually, my curiosity was inspired. I became interested in these wines. Why are some more expensive than others? Why are the styles so different? What is the purpose of decanting? I obtained my initial qualifications in Italy. I then had the opportunity to go to London to pursue this career path, which I really loved!
In your view, what makes a great wine list?
For me, a great wine list should be easy to read and understand. It should be varied and feature bottles from different wine regions around the world. I also think it should be democratic, accessible and offer wines in various price brackets so that customers with a lower budget can also enjoy discovering really great wines. The sommelier's task is fascinating since it involves finding excellent wines for all customers. That's why one thing is essential for me: you absolutely need to taste all wines on the menu and visit winegrowers. This helps us find the really special wines made by small producers at reasonable prices. It is also our responsibility to help the public discover these little-known winegrowers who produce outstanding wines.
What is your relationship with Bordeaux? In your eyes, what makes Bordeaux so special?
Bordeaux is a magical place with an incredible history. I have always been fascinated by Bordeaux. It is one of the reasons why I fell in love with wine! It was the first trip I made after I arrived in London as a junior sommelier seven years ago. This first visit to Bordeaux was a dream come true! All the magnificent châteaux seemed unreal. For someone like myself who was discovering the world of wine, it was amazing. I have often come back since. I think I've had the opportunity to visit nearly all the Great Growths. Last time, I spent five days in the Bordeaux region. We did seven tastings a day. It was really intense!
Do you have any special memories of your first visit to Bordeaux?
I have many great memories of this trip. I was with my fiancée and we went to visit all the great châteaux, in particular Yquem, Haut-Brion and Mouton Rothschild. I have a fond memory of Mouton Rothschild which I'll tell you about. When you are young, you don't have a lot of money to go to restaurants. So in between two tastings, we bought bread from the bakery and French charcuterie and made sandwiches. At lunchtime, we parked on the side of the road and ate our sandwiches in the Mouton Rothschild vineyards. It was great. And the tasting that followed was incredible. Mouton Rothschild is a legendary wine that I had always dreamed of tasting. I'll never forget this memory. Neither this first time, nor the panino in the vineyards (laughs).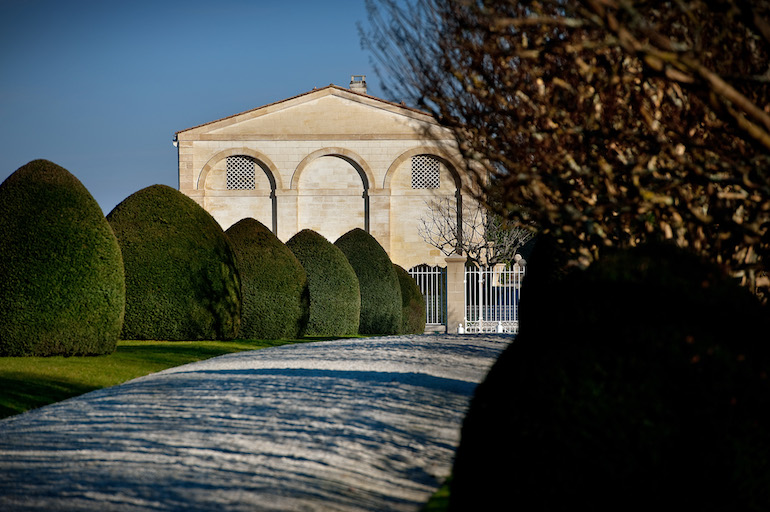 Since you return regularly to Bordeaux, what continues to surprise you in the region?
Professionally speaking, I believe that Bordeaux and France are generally 50 years ahead of the rest of the world in terms of how they approach, promote and market wine. On an emotional level, there is a special atmosphere in Bordeaux. The region is magical. The vines, the ocean and the Gironde Estuary make for a unique landscape. My fiancée and I really loved Cap Ferret.
Do you have a favourite appellation?
I love the Pauillac appellation, which produces bold, rich wines. They start out with "green aromas" which I really love. Margaux is also a wonderful appellation that produces very elegant wines.
When you won the title of best sommelier in Europe, you were given a rather special gift, weren't you?
I was given a bottle of 2012 Phélan-Ségur. It is indeed a very special bottle since 2012 is a special vintage for me. It is the year I met my fiancée. There's a lot of symbolism. I haven't drunk it yet, I'm waiting for a special occasion.
What is your latest memory of tasting Bordeaux Great Growths?
I recently had the chance to taste a superb series of 2019s at the Bordeaux Great Growths stand at Vinexpo. I fell in love with the 2019 Figeac. This incredible wine really surprised me since it is already very open, very opulent and wonderfully expressive. It is ready to drink now, or alternatively, in 20 or 30 years' time. It is a great wine.
What are your hopes for the sommelier world championship in Paris next year?
This will be a very difficult contest as there's fierce competition. I will prepare for it in the same way as I prepared for the European Championship in Cyprus. I aim to reach the semi-final, any further would be a bonus. I know that expectations are high since I'm the European Champion. But I don't want that to influence me. I just want to enjoy it and have fun, and whatever happens, happens!