What to drink while watching the France-Scotland match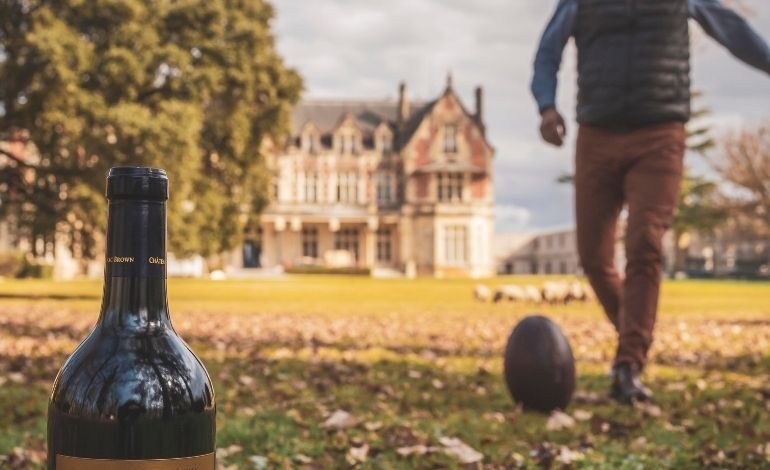 Do you avidly follow the Six Nations championship but don't know which wine to choose when watching France play? Don't worry! Vintage has some great advice to guide you. Read on to discover our crash course on "rugby pairing".
After winning against Italy and Ireland, France goes head-to-head with Scotland this Saturday at 3.15 pm, French time. A win is needed to get one step closer to the Grand Slam during a showdown that is sure to be as memorable as always. Every time France plays in Edinburgh, it's the same story. The Flower of Scotland blows you away when Murrayfield sings a cappella. The sound of the bagpipes blasts through your TV screen, transporting you to the Scottish Highlands. You don't even need to wear a kilt! To support our rugbymen during this perilous away match, you have decided to open a bottle that symbolises the meeting of the two countries.
A Château Cantenac-Brown immediately comes to mind. Founded over 200 years ago by the merchant John Lewis-Brown, a member of Clan Brown, this Margaux great growth is the most Scottish wine estate in the Médoc. The Scottish flag even flies above the superb Tudor-style estate. As you may know, over the past few years, the clashes between the Tartans and "Les Bleus" have often turned sour for France. For superstitious reasons, you have chosen a 2014 vintage, the last year when France won in Scotland. Romain Ntamack takes the kickoff and his fellow teammates appear to be in good form. Jonathan Danty immediately crushes Murrayfield's hopes by crossing into the promised land. The game is in full swing and "Les Bleus" are playing at full speed. It is as sincere and generous as your 2014 Cantenac-Brown. The palate is elegant and well-structured, underpinned by tannins as fine as the French fullbacks. At half-time, after two new penalties converted by Jaminet, Scotland is dead in the water.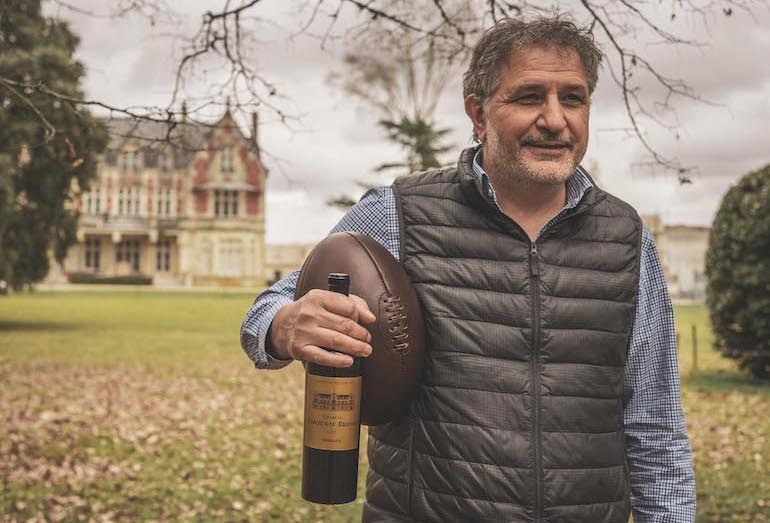 You thought France had already won? Then you've forgotten about the legendary fighting spirit of the Scottish. The descendants of William Wallace are not used to surrendering. Matt Fagerson insists, Finn Russell gets going and France is on tenterhooks while our 2014 vintage fully expresses its concentration and freshness. The wine is as tight-knit as a Scottish flanker. Fresh like the temperatures in Edinburgh which almost fails to freeze France in its tracks. But the Blues heroically resist. The match seems endless and almost as long as the finish of this Cantenac Brown.
And then we can breathe a sigh of relief. The referee sends both teams to the changing rooms. Eight years later, France returns to Murrayfield. The Grand Slam is edging closer. And you are pleased to find that your 2014 Cantenac Brown is not so foreign after all!
To celebrate, you treat yourself to a little whisky: But not just any whisky. Since Cantenac-Brown's heart is torn between Scotland and the Médoc, the estate's General Manager, José Sanfins crafted a whisky with the Bordeaux distillery, Moon Harbour. Aged in barrel at a Margaux great-growth estate, this is the ideal drink to savour the victory. Everything's come full circle.