One wine, one vinyl
Vol. 1
Music has always played a part in Nicolas Glumineau's life. The Managing Director of Château Pichon Longueville Comtesse de Lalande – second Grand Cru Classé of Pauillac – was even a baritone in his spare time. So, it was only natural that he offered an introduction to music pairing, something he does very often in fact. For Vintage, this discerning music lover has created six well-balanced pairings to test at home and discover Bordeaux Grands Crus under a different light. Music please, Maestro!
2008 Château Haut-Bailly X Barcarolle from the Tales of Hoffmann, Jacques Offenbach
 To appreciate this Pessac-Léognan Grand Cru, I chose Barcarolle from The Tales of Hoffmann. It is a pure and complex piece filled with poetry. The superimposition of the two sopranos adds a slightly ethereal character to the depth of the fundamental. This is also found in the vintage. There really is something that touches upon elegance, grace and depth in this Haut-Bailly.
2015 Château Pavie-Macquin X From Gagarin's Point of View, Esbjörn Svensson Trio
I would pair this Saint-Emilion with From Gagarin's Point of View by the jazz trio E.S.T. (Esbjörn Svensson Trio). You get an impression of serenity, poise and certainty in the wine's texture that can be associated with the dynamism of this piece, which is extremely atmospheric yet calm. The double bass gives pace to the tempo's very steady and confident progress. This Pavie-Macquin is not particularly exuberant, but it too asserts itself from start to finish. This pairing works marvellously and I enjoy combining the two together at home.
2016 Château Pichon Comtesse X Knives Out, Radiohead
This song represents how I imagine Pichon Comtesse to be: the full extent of the power, intensity and backbone inherent to a Pauillac, along with an incredibly sensual, graceful, almost melodious character that makes Comtesse so unique in style. Radiohead is all about that. Rock has a stronghold yet there is an experimental side too, while remaining very poetic with inspiration drawn from jazz and electro. It is this dreamlike quality that makes Radiohead unique. I pair these two very often.
2018 Château de Pez X Big Eater, The Bad Plus
It took me a long time to find the right pairing for this Château de Pez. I had an epiphany while listening to this piece of jazz in my car and it just clicked into place! Big Eater embodies a lot of Saint-Estèphe wines and their dynamic nature. But, that's not all. Both piano and percussion are used to set the lively tempo of the piece. It makes you think of an explosion of sound like a firework display. It never stands still. You also find this in the wines of Saint-Estèphe: an acidity found in no other appellation and a vivacious character due to the fairly strong tannins. Above all, it's the fast-paced tempo from start to finish. It's the same with Château de Pez – a powerful attack that lasts all the way to the aftertaste. There's never any downtime.
1997 Sigalas Rabaud X Strange Weather, Anna Calvi and David Burn
This song features on the soundtrack of the series Peaky Blinders.  It is entirely ethereal, very airy and of an elegance rarely heard. The voices have a truly organic character that I really like. I feel that they allude to the inner beings of both artists and I associate this with the organic minerality found in some Sauternes and Barsac wines, especially at Sigalas Rabaud. The senses really come into play. Strange Weather transports me into the wine's multi-sensory world.
2009 Domaine de Chevalier, White X Cello Sonata No. 1, Johannes Brahms
I chose the sonata for this vigorous wine, whose potency is balanced out by the cello's powerful vibration as it transports you through the music. The sonata's first movement in particular is in perfect harmony with the wine's powerful, underlying depth. The elegance and radiance of Chevalier Blanc is expressed throughout the piece, notably by the piano. You get this idea of such power and finesse, of something very earthy that keeps you grounded while you're whisked away on a journey.
Château de Pez, Saint-Estèphe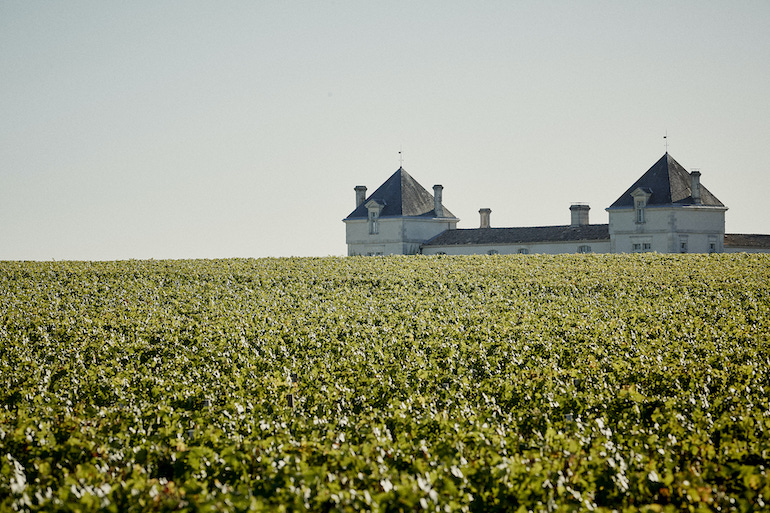 Château Pichon Longueville Comtesse de Lalande, Pauillac