Training sessions for the young Sommeliers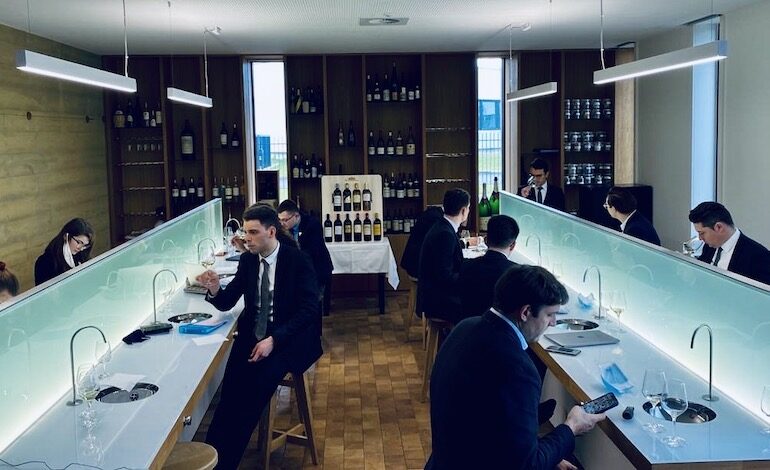 Between the 27th of January and the 1st of April, the UGCB organized training sessions in 8 different hospitality schools for the future generation of sommeliers.
A big thank-you to François-Xavier Maroteaux, Jean-Antoine Nony and Jean-Jacques Dubourdieu for making it happen !
"Firstly, I would like to stress that I was incredibly proud and honoured to represent all of the UGCB's member estates, particularly those in the Pomerol and Saint-Emilion appellations. This training cycle can be summed up by one word: enthusiasm. All the students were very attentive, open-minded, and delighted to meet us and discuss with winegrowers who came specially to talk to them. They appreciated the presentation format and loved the grand finale, featuring a superb tasting of ten wines from great vintages."
Jean-Antoine Nony
"It was an immense pleasure and honour to represent the Graves and Sauternes Barsac appellations during the UGCB's sommelier tour. In fact, we need to highlight the unique identity of our estates to future trend-setters. I believe we have found an effective teaching format, which is entertaining enough to capture the attention of those who will defend our expertise and history in Michelin-starred restaurants around the world.
Jean-Jacques Dubourdieu