Tribute to Benjamin de Rothschild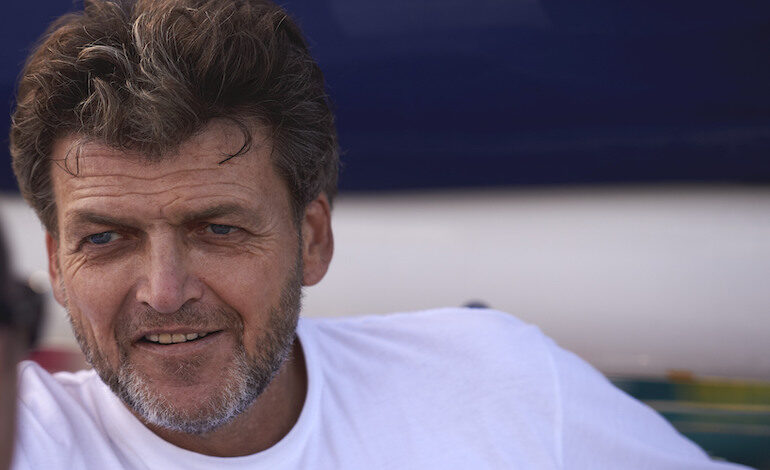 An eminent figure in the Bordeaux vineyards has sadly left us.
Benjamin de Rothschild was a man of action and passion, with a unique personality.

Descended from a long line of financiers, patrons and philanthropists, he took over the management of Château Clarke from his father, Edmond, in 1997.
He and his wife, Ariane, transformed the estate into a magnificent setting where vineyards, wines, gardens and artworks harmoniously intertwine.
Following the philosophical approach adopted by Edmond de Rothschild from the outset, Clarke now proudly belongs to a flourishing winemaking enterprise, which comprises seven estates worldwide.
Vintage looks back at the journey of a man and wife passionately committed to excellence and preserving nature.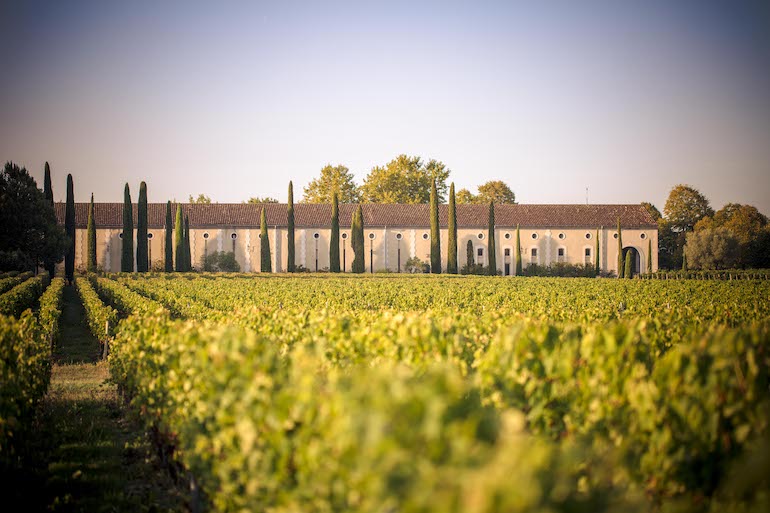 Born in 1963, Benjamin de Rothschild was part of the seventh generation of the famous dynasty founded in the 18th century by Mayer Amschel Rothschild.
The latter became a respected businessman and sent his five sons to open branches in the great European capitals.
Benjamin descended from the branch established in France by James since 1868, which also owns Château Lafite-Rothschild in Pauillac.
He founded the Compagnie de Trésorerie Benjamin de Rothschild in Geneva at a very young age, specializing in currency hedging, risk management and responsible finance to great success.
In 1997, following the death of his father, he took the reins of the Edmond de Rothschild group. He transformed and modernized the group with the support of his wife, Ariane, who has been acting as president for several years.
This thriving company employs over 2,700 people worldwide in the asset management and private banking sectors.
At the same time and just like his ancestors, he supported many causes that were dear to him.
In keeping with family traditions, Benjamin de Rothschild was a quiet philanthropist. He funded a research, development and innovation project at the Fondation Adolphe de Rothschild Hospital, specializing in ophthalmology and neurology. He also donated to numerous charities in the social and cultural fields.
Passionate about racing and navigation, he followed in his father's footsteps and founded the legendary Gitana Team yacht-racing outfit, based in Lorient (Brittany).
A pioneer in state-of-the-art sailing technology, the team has achieved many victories over the years, including the Route du Rhum, the Single-handed Trans-Atlantic Race (STAR), the Transat Jacques Vabre and the Fastnet Race.
As a lover of freedom and wide, open spaces, Benjamin de Rothschild enjoyed unwinding in Africa, Cameroon and Mozambique, where he helped to preserve wild animal habitats.
In addition, he was heavily invested in the Edmond de Rothschild Heritage branch, which brings together luxury flagship activities of the Edmond de Rothschild group.
He developed the Domaine du Mont d'Arbois in Megève (French Alps), founded by his grandmother, Noémie.
The estate features a luxury hotel complex, complete with spas, restaurants, including the famous Michelin-starred "1920", as well as France's oldest mountain golf course.
His passion for land and nature is also reflected in the 1,600 ha Domaine des Trente Arpents, a family farm located in Seine et Marne, near Paris. There, he oversaw the production of the finest milk used to make the unique PDO farmhouse cheeses, Brie de Meaux and Brie de Melun.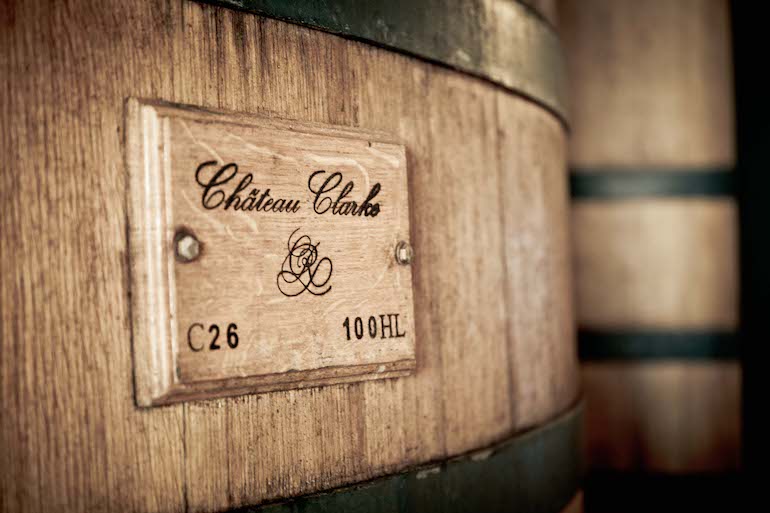 Finally, Benjamin de Rothschild was a key player in the Bordeaux vineyards and New World terroirs.
He developed a keen interest in winemaking, kindled by his father at Château Clarke, in Listrac-Médoc.
This visionary man and his wife decided to embark on a conquest for new territories.
In 1997, they joined forces with the Rupert family and took over the Fredericksburg estate in South Africa to produce Rupert & Rothschild Vignerons wines, at the foot of the Simonsberg mountains.
Two years later, they collaborated with Laurent Dassault (co-owner of Château Dassault in Saint-Emilion), and planted 110 hectares of vines in the Andes foothills in Mendoza, Argentina. They named the bodega "Flechas de los Andes" in honour of the five arrows displayed on the Rothschild family coat of arms.
In 2003, they purchased Château des Laurets, in the Puisseguin Saint-Émilion appellation, which they renovated thanks to their expertise.
In 2007, Benjamin and Ariane de Rothschild established the Barons de Rothschild Champagne House in partnership with all Rothschild family branches which owned wine estates.
In 2009, they co-ventured with Pablo Alvarez to produce two great Spanish wines, Macán and Macán Clasico, in Rioja Alta (northern Spain). Seven years and 70 land deals later, the 110-hectare vineyard was finally completed!
In 2012, they acquired 24 hectares of vines located on the prestigious Rapaura Road, in the heart of New Zealand's Marlborough region.
This determined and ambitious man successfully pursued his parents' lifelong ambition at Château Clarke.
Located to the east of the village of Listrac, the estate is named after the Irish knight and shipowner, Tobie Clarke, who acquired it in 1771.
In 1973, when Edmond and Nadine de Rothschild took over, the vines had fallen into ruin.
Together, they undertook on an immense project to elevate the estate to new heights in the appellation.
Relying on experts at the cutting edge of technology, they entirely restructured the vineyards, restoring them to their former glory.
Granting the wishes of Edmond de Rothschild, Clarke thus enjoyed a globally acclaimed revival.
Benjamin and Ariane de Rothschild furthered their commitments by embellishing the estate with new gardens and artwork exhibitions.
Today, the Compagnie Vinicole Baron Edmond de Rothschild still abides by the same philosophy, based on quality and respect for expertise, to produce over 3.5 million bottles sold in 80 countries.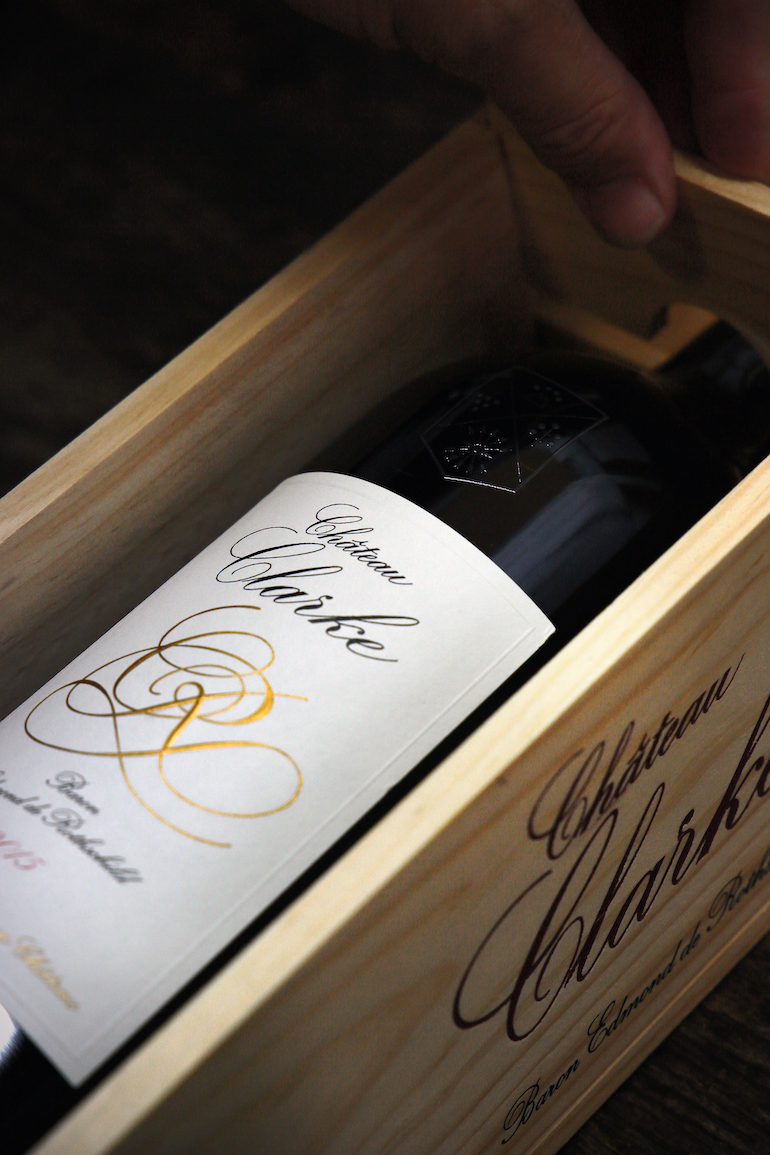 Benjamin de Rothschild was a well-rounded, unconventional and endearing man.
Several days before he departed for his last journey, the flying trimaran Maxi Edmond-de-Rothschild had left Brest to beat the world sailing record. This extraordinary challenge reflects his extraordinary character.
Sailors and winegrowers have thus lost an unfailing figure of support, who shared their noble spirit and values.
The Union des Grands Crus de Bordeaux extends its condolences to Benjamin's wife, Baronne Ariane de Rothschild and their daughters, Noémie, Alice, Eve and Olivia.
Ronan Laborde