Interview with David Biraud, coach of the French national sommellerie team
David Biraud is one of the world's greatest sommeliers. A multiple medal-winner at the world championships, the Paris-based expert recently accepted a new challenge: to join Team France and coach the French candidates for future international competitions. His goal? To reclaim the title. We sat down with a demanding coach who puts his team through their paces like any other elite athletes.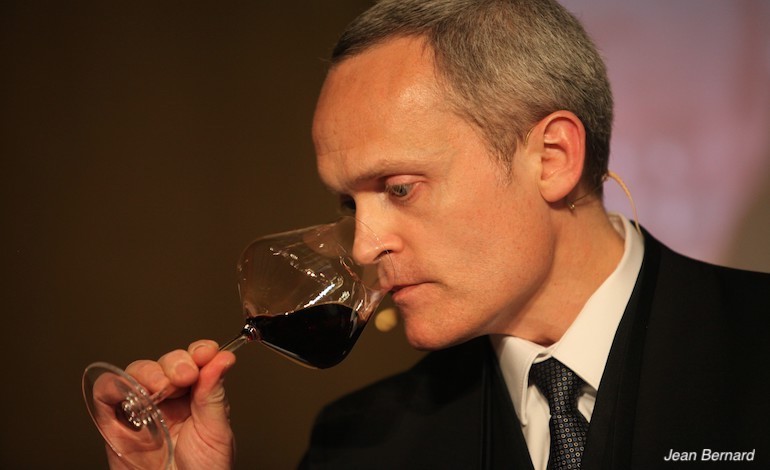 Hello David, I believe you have an extensive experience of international sommellerie competitions?
Absolutely, I represented France at international competitions for 10 years. I took part in 4 world championships and 3 European championships. I won 5 medals, 3 silver and 2 bronze, at the 7 competitions in which I participated. In 2019, I decided to retire from competing internationally.
And now here you are in a new role as coach of the French national team
I felt it was time to pass on the torch. I was approached about establishing "Team France", i.e., bringing our country's brightest talents together and drawing on the experience of former competitors to take the next generation as far as possible. We started putting the pieces of the puzzle together and working with the candidates using a real action plan and training programme. Our goal is to win back the title which has been slipping through our fingers for the past 20 years.
Is 20 years without a world title quite a long time for a country like France?

It's very long. Especially when you consider the winning streak we had in the 1980s and 90s. And there's no denying that the quality of sommellerie in France is absolutely excellent, not only in terms of theory and practice, but also with regard to the training system we have in place. We're very professional. But there are other countries that have deserved their successes too. Some countries which aren't even major wine producers, or don't have a winemaking tradition, have trained some excellent competitors. They have really put in the effort. The Scandinavian nations, for example, have been more effective in terms of the way they organize their preparation. They have approached the international competitions with a more clinical attitude. They use training techniques and methods which are more factual and more specifically-targeted than ours. That's why we need to rethink our approach to training and preparation, to move in that direction. The competition is fierce. French sommeliers are respected, but they don't inspire fear the way they used to.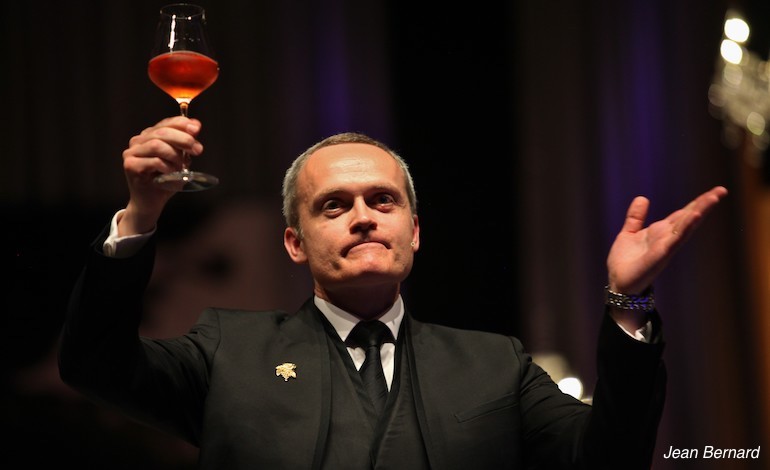 What is the next big event for France's top sommeliers?

All being well, the European championships will be held in November 2021. The competition has already been pushed back a year on account of the pandemic and public health restrictions... Fingers crossed.
What challenges can candidates expect to face at a major competition like the European championships?
The first thing to remember is that the competition is about finding Europe's best sommelier, not the best wine taster. I think it's really important to bear that in mind, because people often get hung up on the most spectacular element of the contest, which is the blind tasting challenge. But there's more to it than that. This competition is designed to test all the qualities you would expect to see in a working sommelier. That means an extensive knowledge of every beverage you would expect to find in a restaurant. You need to be able to recognize liqueurs, wine spirits and beers, as well as soft drinks, fruit juices, tea, coffee, etc. There is also a theoretical dimension to it, you need to know about the products and how they are made, the applicable legislation etc. The fact is, these competitions demand encyclopedic knowledge. And then there is the practical dimension of our day-to-day work. A sommelier is there to provide service and advice; the way wines are presented is essential. That aspect is tested in the food and wine pairing challenge. In this practical exercise, the members of the jury play a table of customers, and the sommelier has to suggest wines to go with their menu within a set time, with the clock ticking. The aim is to assess the sommelier's sensibilities and customer service skills.
As a sommelier, what drives you to take part in international competitions?
The idea of representing France is an enormous source of pride. It's also a matter of passion and competitive spirit, and pushing your own limits as far as you can. As with any sport, the training required is intense. You need to be very well prepared, both physically and mentally, and have a disciplined lifestyle if you want to represent your country. Because you've got to go out there to win, to get that gold medal, otherwise all the training is just a waste of time.
"As with any sport, you need to be very well prepared, both physically and mentally"
How do you prepare for this sort of competition? What advice will you be giving to the French candidates?
You need to be disciplined since these competitions demand a lot of personal investment. You need a strict timetable and structure to your training, so as not to get side-tracked. My first tip: you need an extremely comprehensive theoretical grounding. Visit the official websites of different countries, take notes, seek out information. And in terms of tasting training, you need to taste as many samples as you can from all over the world.
Have you been able to organize training sessions in spite of the pandemic?
We started working with potential candidates in the middle of last year: Benjamin Roffet, who will be representing us, his understudy Dominique Laporte and Manuel Peyrondet all took part in simulations of the quarter-finals, semi-finals and finals, with challenges against the clock. In terms of theoretical preparation, we have been sending them quizzes, which they complete at home in their own time, in the right conditions.
How did you used to prepare for competitions, is the mental side of things important?
Yes! I recommend working with a drama instructor to master the theatrical dimension of it, to learn how to handle stress but also how to manage the space, the audience and your own breathing. What you don't want is to forget to breathe, to lose your energy and lucidity, because every second counts. The idea is not to play a role, you have to be yourself, but you need to prepare correctly to be more comfortable up there. I also worked with a sophrologist and a yoga instructor, focusing on flexibility. And I also maintained a very disciplined lifestyle. In the year leading up to the competition, partying with friends was out of the question. On the weekend I would get up at 6am and spend 2 hours revising my theory. You cannot afford to neglect anything or leave anything to chance. It might take you 4 or 5 days to recover from a heavy night (laughter). Your senses need to be in a heightened state, all the time. Not a day went by without a tasting. I would always go to bed early, except when I was working, but work is good for you. Working in a restaurant keeps you responsive, lively and ready to respond to challenges.
That sounds almost like military discipline!
Absolutely! You have to train like an athlete, and the discipline is almost military. In any case, our day-to-day work is organized with military precision: welcoming customers, setting up, taking orders, serving the wines at the correct temperature... Everything is tightly controlled. Without that structure, it all breaks down. I try to instil that sense of military discipline in the candidates. They know what to expect, when I invite them to a training session, they know it won't be easy. There is no room for poor preparation, forgetfulness or fatigue.
In your opinion, what make a great sommelier?
A great sommelier needs to be passionate, but also very humble. Humility is part of our profession. Anybody can get caught off guard by a wine, it could happen at any moment. You also need to have a certain psychological flair, and you need to be a true wine lover who provides advice and not sermons. Advice is a positive thing; it helps to reassure customers. It is not our job to preach to people. That's important to remember, because too many sommeliers want to tell people what's what. They forget the simple, human nature of our profession.