Wine and graphic novels : a new romance?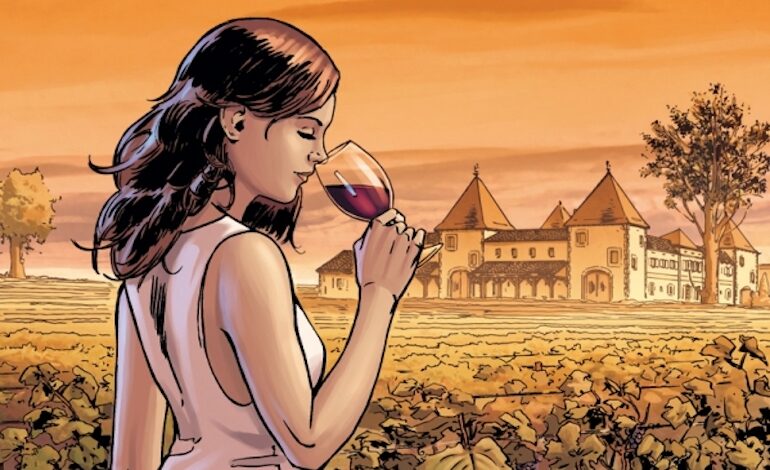 The hero of numerous successful graphic novels, wine now holds a central position in "the ninth art"
In January, the Festival d'Angoulême – considered to be the Cannes of the graphic novel world – held its 47th edition. This event, which took place just before lockdown, from 30 January to 2 February, brought together some 250,000 participants. There were no special prizes for books on wine, although this drink of the gods is now one of the most popular subjects for graphic novels. In an interview in the Les Échos daily (dated 11 September 2019), Vincent Montagne, President of Media-Participations and the French Publishers Association, was delighted to explain: "The modern graphic novel has expanded its range of expression, touching on all literary genres and drawing readers into a more complex world. It is now possible to understand Nietzche and Zola through a graphic novel." And so why not wine too?
An entire universe
Wine is an entire universe. "It's a great model for telling stories. That's what we did with the manga (The Drops of God) and with Châteaux Bordeaux," explains Jacques Glénat, the famous publisher who founded his eponymous publishing house at just 17 years of age. Wine has become the main subject for fiction works. The hero is the wine. And yet, this is a new development, because it was never seen in graphic novels before. It is now a pretext for telling family histories. This is what the Éditions Glénat did in 2011 when it launched Châteaux Bordeaux. Almost nine years later, ten volumes have been published (see text box).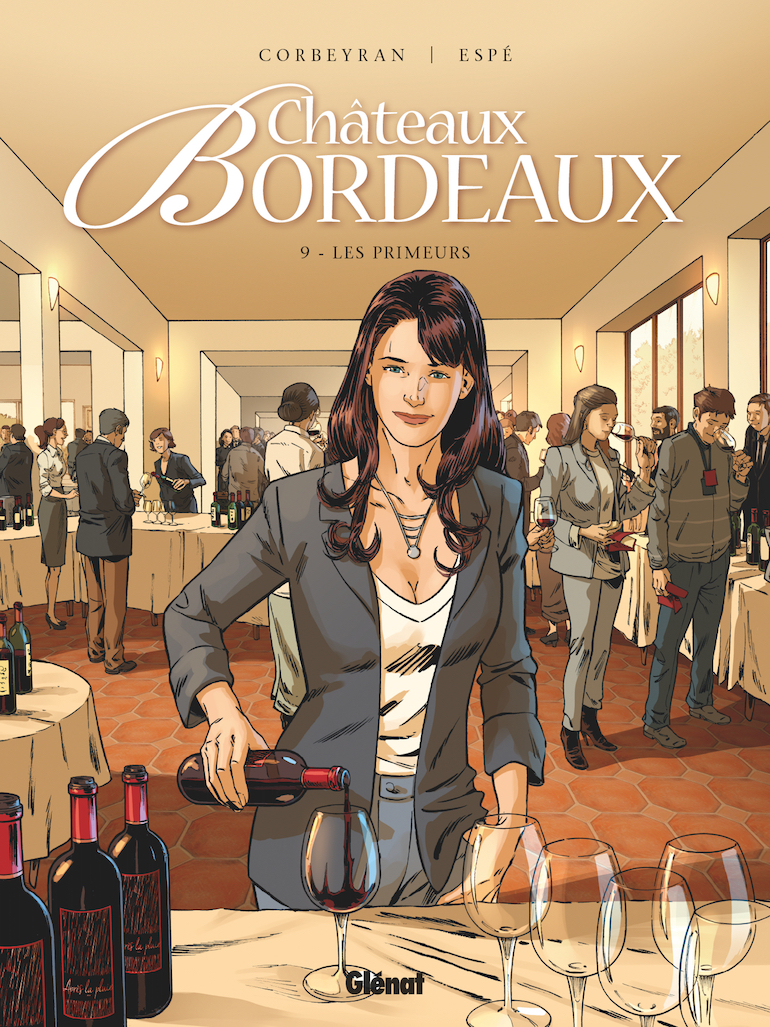 Wine, a hero
Thanks to realistic drawings, sometimes metaphorical or poetic, in colour or black and white, accompanied by texts as carefully written as passages of literature, authors perfectly translate the subtleties of this noble drink, as, for example, in the Japanese manga The Drops of God. The series has already sold more than 4 million copies. In its 44 volumes, wine is no longer a simple liquid for drinking, and becomes instead a character with its own culture. The garnet and golden colours of great Bordeaux wines are found at almost every moment of the battle faced by Shizuku (an unrivalled, instinctive taster) and his adopted brother Issei Tomine (rigorous and stern) to access a heritage of 12 extremely rare bottles (the twelve apostles), including several ones from various Bordeaux vintages. Throughout this quest, psychology goes hand in hand with learning.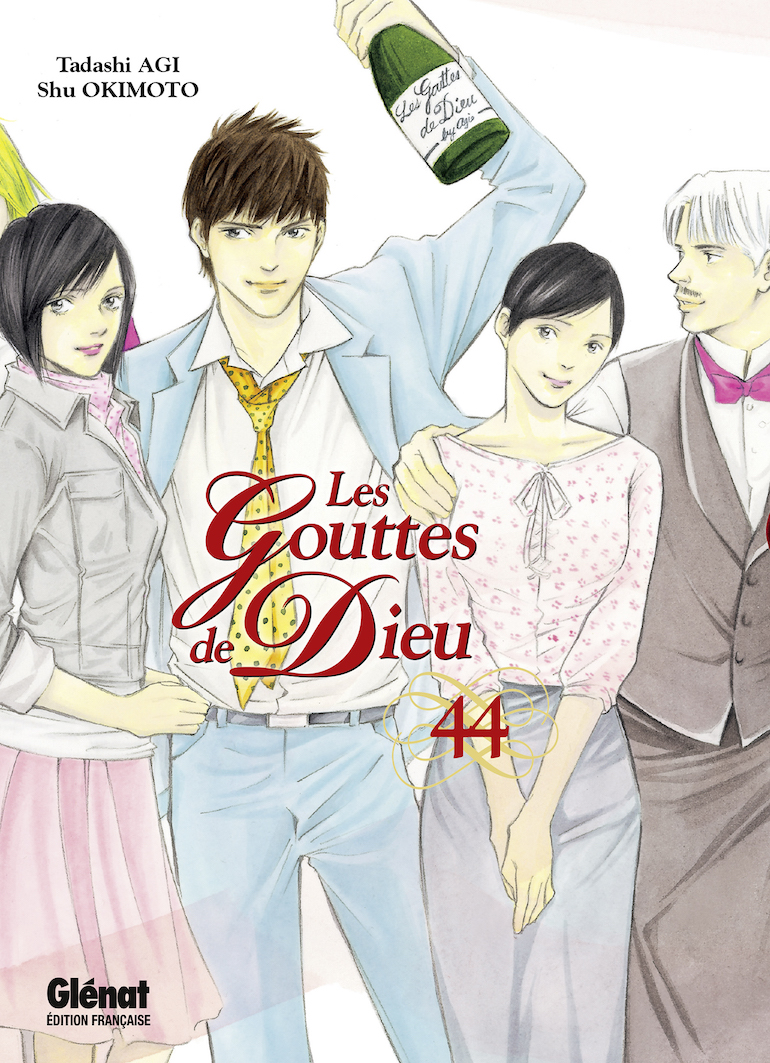 The graphic novel, a driver of reputation
Over various episodes, the readers learn what makes the great wines of Bordeaux so special, such as those of the Union des Grands Crus de Bordeaux's 134 châteaux, including the art of blending, long ageing in cellars and the ability to confront time with elegant indifference… They also get to know the main grape varieties found in these wines: Merlot, Cabernet Sauvignon and Cabernet Franc for red wines, and Sauvignon Blanc and Sémillon for white wines. Through the trips and tastings of the two protagonists, readers get a glimpse into the inside of the châteaux. They discover the behind-the-scenes areas, the roads of the Médoc, Saint-Émilion and Sauternes… It's no surprise then that various owners have met fans arriving at their château, manga in hand, because "being part of the book is better than getting a high score from the American wine critic Robert Parker. The Drops of God had such an impact on the reputation of wines that I regularly received calls from owners in Bordeaux. They were desperate to be included in the plot because of the clear commercial benefits, particularly in Japan and South Korea," explains Jacques Glénat.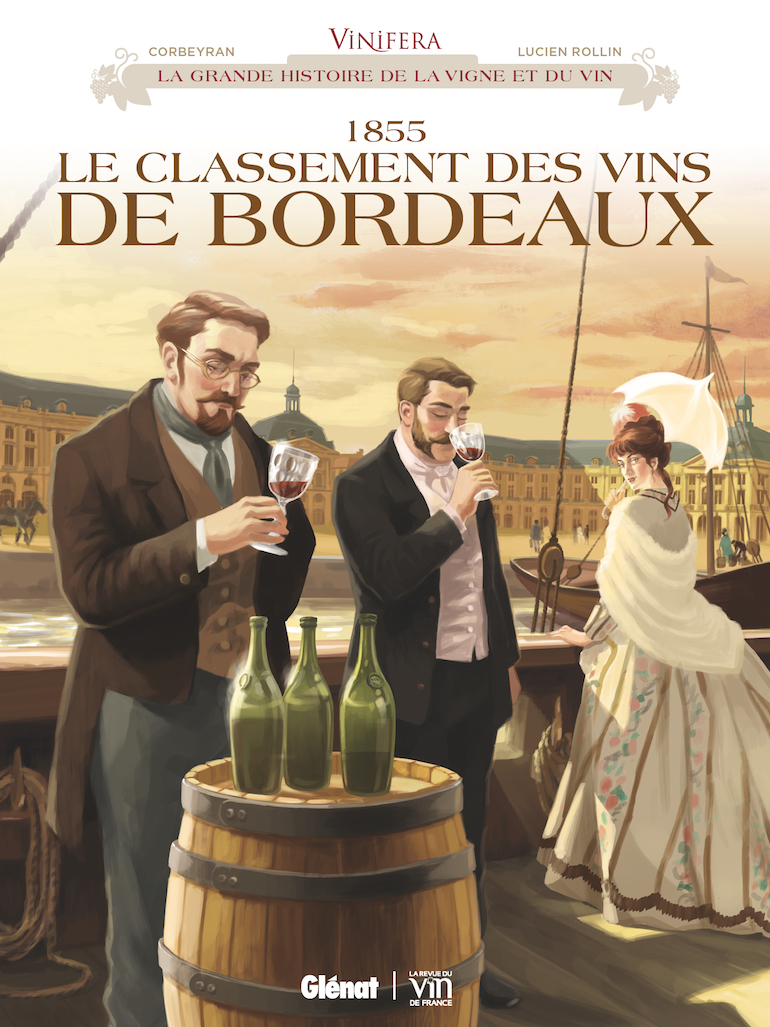 Attracting a new audience
This alliance of wine and graphic novels is an unquestionable success. The graphic novel attracts an audience that was not necessarily familiar with this form of art before. "They aren't traditional graphic novel readers," confirms Éric Corbeyran, the Bordeaux author of the series Châteaux Bordeaux. A real success in bookshops, 480,000 graphic novels have been sold since the first volume released in 2011 (there are now ten). "Wine is a real subject. It's a pleasure to work with because of its incredible diversity. It's an industrial and commercial world, but everyone I have met also has real taste and passion. In Châteaux Bordeaux, I wanted to depict the difficulty of working as a winemaker by showing the birth of a vocation with Alexandra's character. The action is set in Bordeaux because it is the most famous winegrowing region in the world," explains the successful author, who has written over 400 books in his 30-year career.
Éric Corbeyran also admits that producing these graphic novels on Bacchus' favourite drink may not have changed his way of thinking but it has changed his lifestyle. He is now a wine lover and has even built an underground wine cellar where his bottles can age in complete serenity. Wine might therefore guide us to more joy, so why not through the more accessible medium of graphic novels? Dull descriptions from tasters, using often obscure language, are subtly replaced by drawings. Readers can look, feel, taste and, eventually, escape for the time of a few strips. Well-thought-out sketches are enough to arouse an emotion from a simple small square. This approach recalls the philosophy of author and free woman Sidonie-Gabrielle Colette, who astutely said at the beginning of the 20th century: "Do not distance novices from the knowledge and pleasure of wine through the use of vocabulary reserved only for the initiated; talk simply about your wines."  Something undoubtedly worth thinking about!