Bubbles and wine. A meeting with Benoist Simmat
Interview with Benoist Simmat, economics journalist for 20 years, essayist for 15 years, and graphic novel scriptwriter for 10 years. Last year, he published "A Graphic History of Wine, from Ancient Times to Today". Interview by Sylvain Ouchikh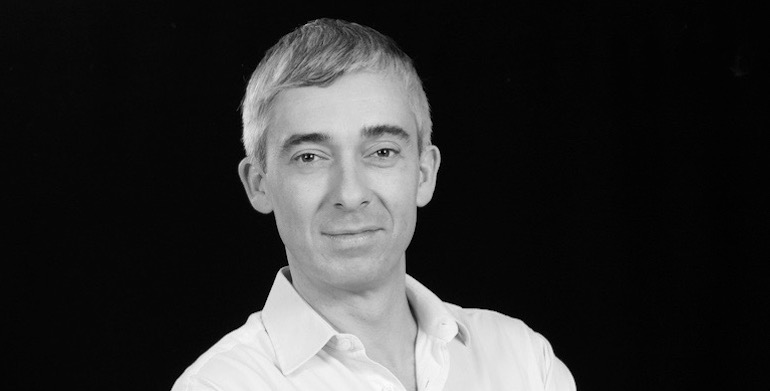 How long have you been interested in the world of wine?
Since I joined the "Journal Du Dimanche" newspaper in 2000, where, amongst other things, I was originally in charge of the farming and winemaking industries. I came to wine through wine economics, not at all through tasting or for personal pleasure. The industry, which boasts an immense cultural heritage and provides work for half a million people in France, was particularly interesting to me right from the outset. I then discovered its links with gastronomy and, during my travels abroad, the extraordinary reputation of our vineyards, particularly the wines of Bordeaux and our winegrowers. So I've still not exhausted the subject!
Graphic novels are known as "the ninth art" in French. Why do you think this is?
Well, after film (the seventh art) and digital art (TV, photography, eighth), it is quite simply the most recent modern "art", a popular art that for a long time remained on the margins, and which therefore comes last. In the 20th century, throughout the world, graphic novels were deemed to be a lesser means of expression and its masters took a long time to emerge. In the 21st century, things are different. Graphic novels, mangas and comic books are everywhere. They're in bookshops, have media presence, and their shows attract huge numbers...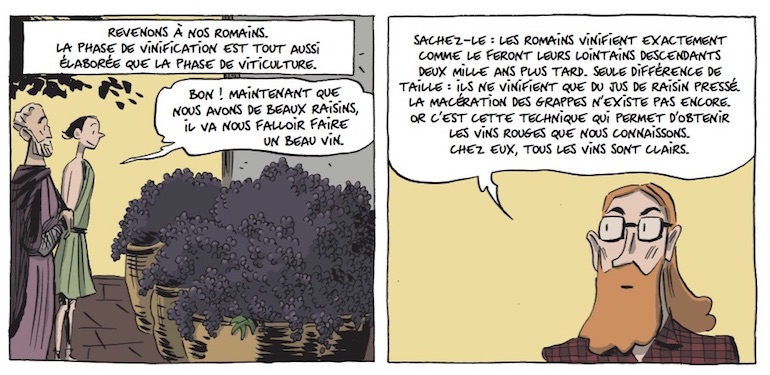 Your latest graphic novel recounts "the history of wine", a topic which has already been dealt with many times. How did the idea come about to produce a book on this theme in graphic format?
Simply because no ambitious graphic novel existed embracing the extraordinary and centuries-old history of wine across the planet and all civilizations, since the beginning of time. It's a drink with a special place in the history of humankind. All dominant civilizations have sought to incorporate and improve viticulture. Our idea was to produce a graphic work in an international format (closer to the documentary graphic novels that exist in the US) and which told the story of all wine developments through the ages.
For you, how do graphic novels bring a different perspective?
To tell this "Herculean" story, which spans over 10,000 years, we needed a narrative method that would be fun, funny, informative - without getting lost in the details, and able to jump from one era to another the same way we might move from one story to another. graphic novels are ideal for this. The "mega" story never gets boring, and its fuel - humour - makes it easier to explore relatively tricky technical information. No essay could come close to a graphic novel in these conditions. Also, for once, things went exactly as planned with our publisher, Les Arènes. "Wine: A Graphic History" sold over 50,000 copies in one year with several editions. The book is currently being translated in a dozen countries in the world, including China, the US, Spain and South Korea.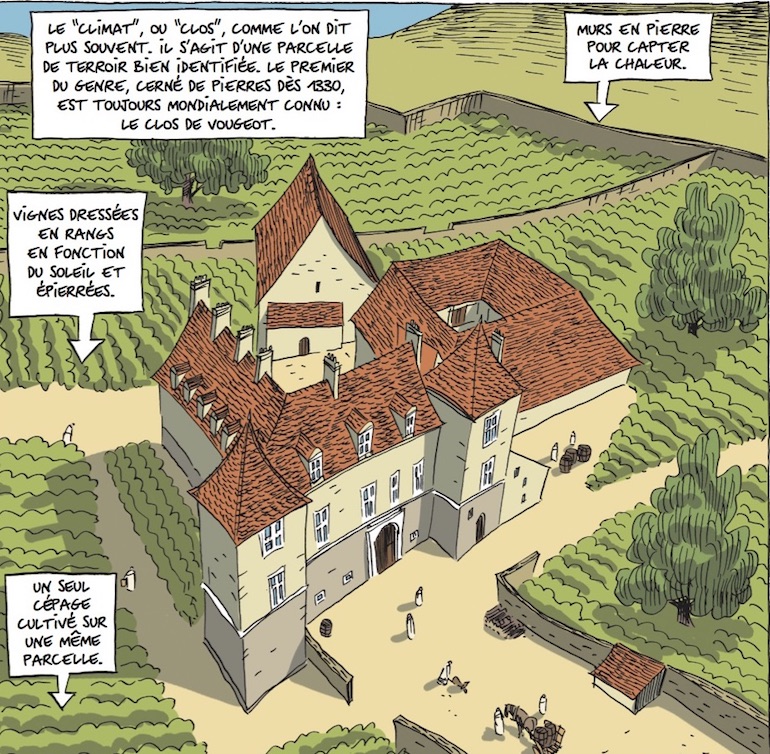 Your first graphic novels were on the wines of Bordeaux, with a first work on the American critic Robert Parker. How was it initially received by Bordeaux winegrowers?
"Robert Parker: The Seven Heady Sins" was a big surprise in bookshops, because it was the first time that a French graphic novel had focused on wine and used a real, internationally renowned character. Right from the outset, with the publisher (12bis at the time), we wanted a book that would be as informed as it was irreverent. In France, and especially Bordeaux, it has to be said that the book was a hit. It was all anyone was talking about in late 2010, early 2011. The anti-Parker camp (the majority in Gironde) loved it. The pro-Parker camp (in the minority but very active) hated it. Parker even commented on it and I feel he was actually a very good sport about it. In other words, we had proof that a graphic novel on wine could do very well. Since then, all the publishers have released one of their own.
How do you perceive the Bordeaux wine region?
It is a wine-producing region with a great strength: it is constantly developing and being more innovative than anyone else, despite what people say. Bordeaux invented the modern wine trade in Europe in the Middle Ages, a little like the Greeks in the Mediterranean in the first millennium BCE. Bordeaux reinvented the contemporary (1855 and those less well-known which preceded it) classifications (and therefore the great growths), two thousand years after those of Pliny and the Romans. Bordeaux established a smooth red style (from the "new French Claret" invented in the 17th century by Arnaud de Pontac in Haut-Brion) and, most importantly, a wine bottle shape (the "Frontignan"), with its capacity (75 cl) and label. It was Bordeaux that made wine an outstanding product in globalization.