La vigne continue #3 with Paul Garcin
Let's follow Paul Garcin during this spring, and discover the Pessac-Léognan appellation through the Château Haut-Bergey
Mid-March, France went into lockdown. How has this impacted your estate?
The lockdown compelled us to adapt our working methods in order to continue our activities, since the vines are in full growth during spring. We are monitoring the ageing of our wines in the cellar and maintaining our commercial activities while guaranteeing the safest possible conditions for our teams.
How has this affected your daily routine?
With the suspension of En Primeurs week, I have enjoyed spending even more time in the vineyards.
Has this period led you to rethink your working methods?
Our estate has adopted biodynamic viticulture for several years now. Only our commercial activities have been severely impacted, the consequences of which are not yet fully known. We plan to increase our social media presence and organise video conferences to stay in touch with our customers and partners.
3. Many people are claiming that nature is taking back its rights and they can "hear the birds singing again". Have you noticed any changes in your working environment?
Our estate has been undergoing a major transformation since 2015 when we started converting to biodynamic viticulture. The birds, bees, animals, as well as soils and wealth of indigenous flora and fauna do indeed take back their rights when we help maintain a biological balance. All of these transformations help produce more complex grapes. So while no changes have been observed at the estate, we are happy to hear the sounds of nature again without the background noise pollution. This is particularly noticeable in the early evening.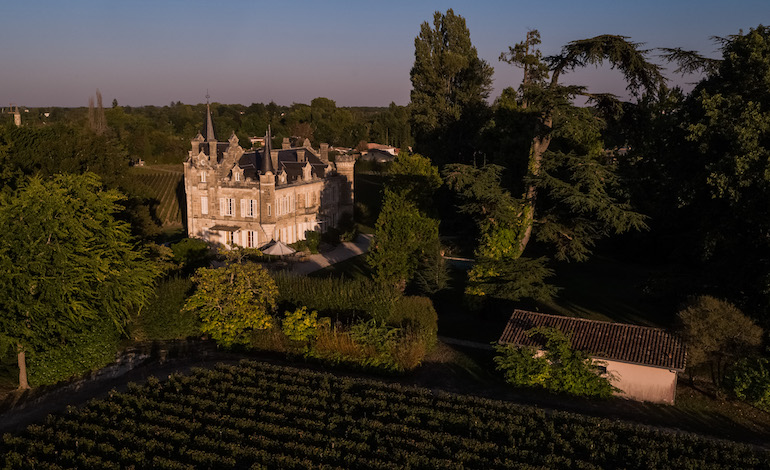 Has your estate, or yourself, taken part in any fundraising initiatives? To support care workers or the ill, for example?
Yes, we have made a donation to a charity auction, the proceeds of which will go to carers, in partnership with IdealWine.
Could you tell us a bit about the 2019 vintage?
The 2019 vintage has a cool yet sunny character. We are strongly committed to using natural methods and avoiding input products in the cellar to enable our wines to fully express their outstanding terroir. The deep-rooted vines at Château Haut-Bergey produced beautifully complex, fruity wines in good volumes despite the summer drought in 2019. A great vintage is on the cards, which will surely be remembered for our deep, complex and easy-to-drink Cabernets.
How would you describe this vintage in 3 or 4 words?
Deep, complex, ripe and elegant.
Would you like to mention anything else?
We have set up a mail-order service for our French customers. They simply need to email us at info@haut-bergey.fr and we will reply and send their order to their home address.