La vigne continue #1 with Alexander Van Beek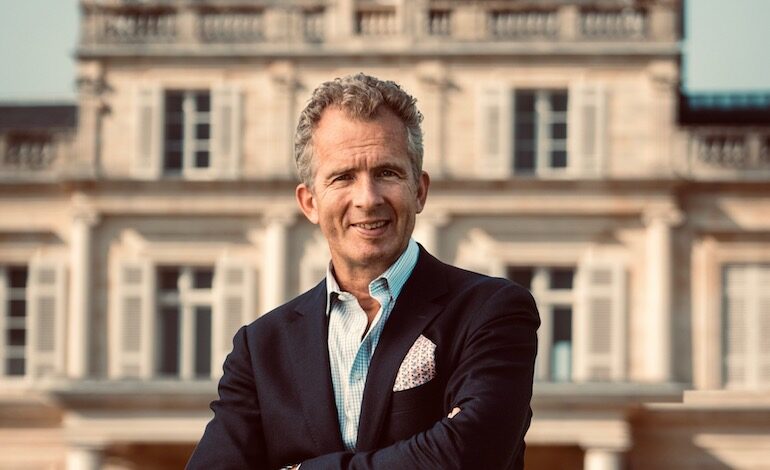 Let's follow Alexander Van Beek during this spring, and discover the Margaux appellation through the Châteaux Giscours & Du Tertre
France went into lockdown 1 month ago, how do you think this will impact your sector?
Our main priority is to protect our employees and their families.
We have applied all recommended protective measures and only maintained essential activities in our vineyards.
Ensuring that nature's cycle can continue is also important because with the arrival of spring, vine development is in full swing. We have thus maintained winegrowing activities while enforcing social distancing between employees, who each work on their own plot.
In the cellar, we are monitoring the ageing of our wines with a smaller team than usual and preparing to bottle the 2018 vintage.
Our hospitality activities are temporarily suspended; however, commercial activities are still being overseen.
How does this affect your daily activities?
This time of the year is very important for the Bordeaux wine region because it is when we usually celebrate the arrival of a new vintage. The current lockdown measures force us to stay far apart from each other, isolated from the outside world. The fact that part of our team is missing does make us feel rather lonely!
Has this period led you to rethink your way of working?
This episode has most certainly shed light on certain elements, for example, the possibility of replacing some of our business trips with conference calls. From a commercial point of view, the inability to meet with our clients compels us to reach out to our loyal partners and also to contribute to their networks by providing information and showing initiative to ensure we remain in contact.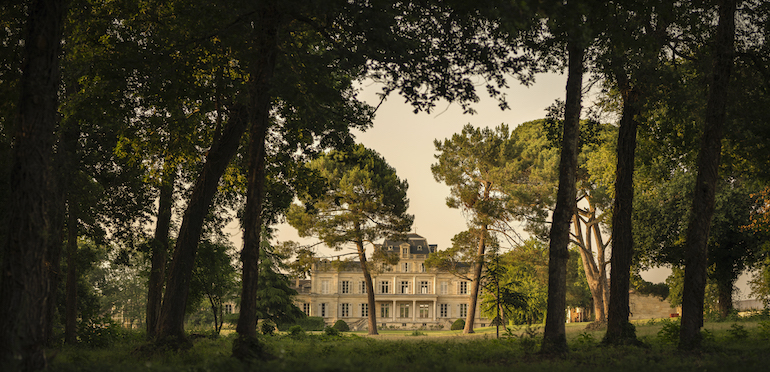 Many people are claiming that nature is taking back its rights and they can "hear the birds singing again". Have you noticed any changes in your working environment?
Nous avons la chance à Giscours et Château du Tertre d'être dans des environnements très naturels donc heureusement nous entendions les oiseaux chanter aussi avant le confinement…
Ceci dit, et pour parler plus sérieusement, si nous devons trouver quelques côtés positifs à cette crise globale sociale et économique c'est assurément la baisse de la pollution.
Est-ce que votre cru, ou vous-même, participez déjà à des actions solidaires ? Pour soutenir les soignants, les malades, par exemple.
We are very lucky at Giscours and Château du Tertre to work in a very natural environment so we could already hear the birds singing before lockdown, thankfully.
That being said, on a more serious note, one positive effect of this global social and economic crisis is most definitely the decrease in pollution.
Have the estates, or yourself, taken part in any fundraising initiatives? To support care workers or the ill, for example.
We have donated PPE to medical staff in neighbouring villages.
We have also ordered a large number of masks for our employees, loved ones and of course, medical care workers who desperately need them. We took part in special initiatives for care workers by supplying meals and PPE.
Could you tell us a bit about the 2019 vintage?
The 2019 vintage is very important for us because it marks the renewal of our estates, initiated by the arrival of the new generation of owners. We worked on the identity of Giscours and Château du Tertre while trying to achieve maximum quality at all levels.
From a viticultural perspective, the most critical point in 2019 was undoubtedly managing the water balance to avoid excessive water stress and maintain good photosynthesis during hot spells.
At Giscours, we have made every effort to work on two notions that are very close to our hearts: aromatic intensity and delicate tannins.
At Tertre, we tried to maintain the estate's characteristic smoothness while ensuring a good concentration mid-palate.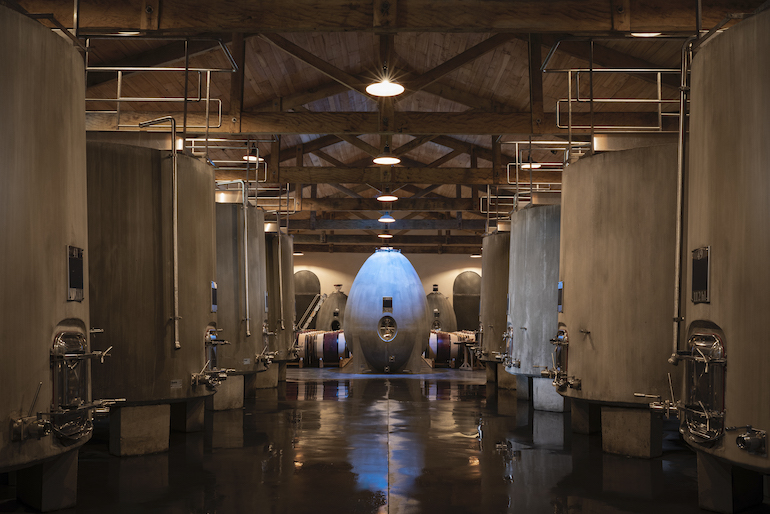 How would you describe this vintage in 4 words?
For Château Giscours, the keys words behind the vintage are aromatic intensity, precision, freshness and concentration.
For Château du Tertre, we looked for finesse andsmoothness combined with deliciousness, without overlooking elegance.
Would you like to mention anything else?
We are finalising the preparation of the "Promenade" route inside our "forest of remarkable species", which will be open to the public once the lockdown measures have been eased.
In the 19th century, major improvements were made to the Park thanks to the landscape gardener Eugène Bülher. Remarkable exotic tree species are planted there. Since 2019, work has been undertaken in the park to showcase the rare trees, some of which are nearly 200 years old. A project is being set up with the Agroforestry department of Bordeaux Science Agro to identify and list all the species in the park. They are also working on a forest management plan to best preserve this heritage for future generations.
Part of the park is protected by the Natura2000 network. with whom we undertake the maintenance of the park in order to limit invasive plant and animal species and to promote the development and preservation of local flora and fauna.
The park is now an oasis of biodiversity, not only for plants but also for animals, including European pond turtles and wild birds that we help protect using birdhouses.
In 2020, an educational pedestrian trail is set to be unveiled throughout a section of the park, to help make this ecological heritage accessible to the public.
We have also been working on a major "agricultural organisation" project in the broadest sense of the term, in line with our " Ferme Suzanne" activities and the agricultural spirit it harbours, with a project based on 2 major axes:
- Agropastoralism: all the meadows surrounding the château are mowed by a herd of 10 Bordeaux cows and 77 Landes sheep (we are part of the Conservatoire des Races d'Aquitaine for these two breeds),
- Culinary production: all our agricultural production is based on a short circuit project "from the garden to the table". From now on, the fruits and vegetables served at our events come from our own vegetable garden and orchard. The meat is from our herds of cows and sheep, and the eggs come from our henhouse.
Lastly, once the lockdown is over, what's the first thing you plan to do?
We will certainly organise a big BBQ with all our team to get together and enjoy being part of this magnificent adventure at our estates.
On a more personal note, it will be an opportunity to meet with friends and make up for lost time by cracking open some fine bottles!