"I never tire of the Yquem landscape"
A meeting with Pierre Lurton
Being invited to Château d'Yquem is always an unforgettable occasion, as is the opportunity to talk to the spirited Pierre Lurton. The CEO of Château d'Yquem and manager of Château Cheval Blanc welcomed me into his office, in the heart of the estate, to discuss the legend he helps create on a daily basis.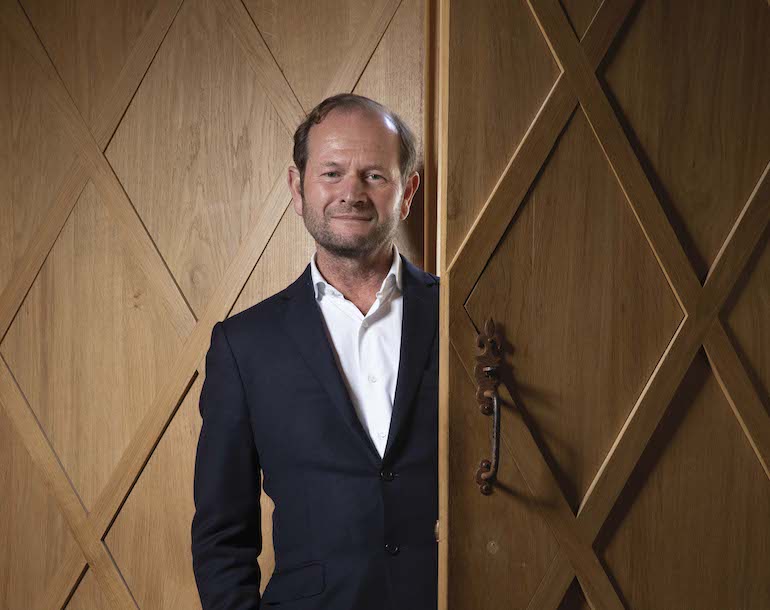 © Gérard Uféras Château Yquem 19_06_20
What makes Yquem so special?
I never tire of the Yquem landscape. Witnessing the September mist sweep over the estate is, quite simply, magical. The alchemy of this fine wine lies in its birthplace atop a hill overlooking the Garonne valley, the Landes forest and the Ciron river. This unique location also favours early ripening. The harvest often takes place a week before the rest of the appellation, and often produces grapes with a wonderful combination of freshness and fruitiness.
How does human expertise enhance the Yquem terroir?
What makes Yquem so great is the people behind the château. When man and earth are in perfect symbiosis, a perfectly imprecise variable comes into play: the weather. Here lies the risk factor which enables winegrowers to create something truly extraordinary, but it is a delicate, make-or-break exercise! When they draw on their expertise and knowledge and succeed in overcoming the odds, the result is sublime. We can search far and wide but, at the end of the day, it all comes down to risk. This is why, every twelve years or so, we decide not to produce the vintage.
Do you mean that, despite such talent and hard work, even at this level of excellence, we are still reliant on the weather and nature?
Absolutely. Man shapes nature, as he shapes his wine, but if nature fails to comply, there is no vintage. Determining the blend is a crucial decision – if we fail to reach the high standards Yquem demands, there is no vintage. This is also what makes Yquem so great, and for the past 400 years, Yquem has always been worthy of such greatness.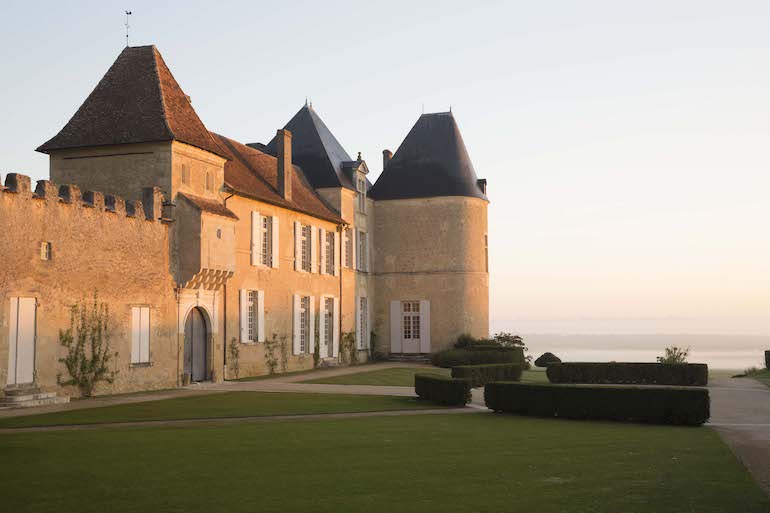 © Gerard Uferas Château d'Yquem 26_09_14
What emotions arise when you have the chance to taste Yquem?
What is important when tasting a legendary wine like Yquem is immersing yourself in its light. Experiencing the magic of this wine means discovering its aromatic complexity, full-bodied structure, incredible finesse and infinite length which create a unique mouthfeel, resulting in a powerful wine that irresistibly invites another sip. Its magnificent brilliance and purity are one of a kind. It reminds me of a quote by Frédéric Dard "the silence that follows a piece by Mozart, in which the listener remains suffused with the music". This reflects the fact that Château d'Yquem stays on the palate for a remarkably long time, providing a unique, prolonged pleasure. It is undoubtedly a wine like no other.
Tasting Yquem is also like immersing yourself in a very rich history.
In 1855, when it was the only estate in its appellation to obtain Premier Cru Classé Supérieur status, Yquem already boasted a rich history. Thomas Jefferson visited Yquem in 1787. Upon his return to Philadelphia, he ordered thirty dozen bottles of Yquem for President George Washington. At the time, Yquem was one of the few fine wines served in royal courts. The House of Romanov drank it too – they even had a special carafe made by Baccarat in which to serve it. The Emperor of Japan was also fond of it. This is why I say that drinking Château d'Yquem is, in a sense, a very elegant journey back in time. And this wine is evidently a great traveller – it really has it all! It can be tasted very young, young, mature or very mature, always remaining sublime. It never fails to enchant. The timeless magic of Yquem must live on while remaining in keeping with the times. Yquem is resolutely modern.
And this is where the challenge lies when you are at the helm of such a legend: how to find a balance between the weight of history and a certain modernity?
I have tried, along with the Yquem team, to adopt an open-minded approach, to hone all our efforts. I believe we will add another great chapter to the Yquem story. Yquem needs to set an example and communicate with the other châteaux, to write this great page in the appellation's history along with all Sauternes estate owners. We need to move forward together since we are all part of the same family. The Sauternes foundation is essential for Yquem to shine. All châteaux share this common history.
How can you explain a certain disengagement towards Sauternes?
It is a small appellation which produces few bottles. It produces 10 or 15 hectolitres/hectare out of a total 2,000 hectares. And then there are the old habits that remain, this idea that Sauternes should be drank with foie gras or that it is a dessert wine. I think people are wrong to turn their back on Sauternes. A wine as complex as Sauternes, produced in such a magnificent landscape from a historically unique appellation, cannot fail to please.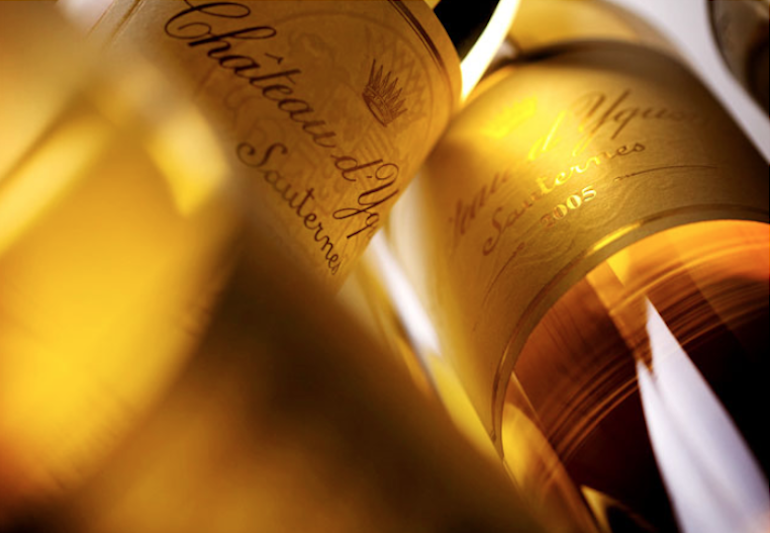 "Tasting a glass of Sauternes is like entering a magical land"
Are you optimistic for the future?
As I see it, as soon as you raise a glass of Sauternes to your lips, you instantly enter a magical land. Any reluctance over its supposedly syrupy texture fades away, and in its place, a unique wine is discovered. The challenge is to make the public fall in love again with this wine by communicating, livening up our estates, and encouraging people to visit us. And we are moving in the right direction. There is a sense of excitement in the air and investments have been made (such as the Michelin-starred Lalique restaurant at Château Lafaurie-Peyraguey). I believe the future is bright for Sauternes and I am convinced that several years from now, given the efforts undertaken and attention given to this appellation, Sauternes will be so successful that we will struggle to keep up with demand!
One fundamental question remains: what should you pair an Yquem with?
If it is a dessert you are looking for, Yquem speaks for itself, it makes for a magnificent dessert. If you are in need of a sophisticated sugar boost before dinner, it is ideal served as an apéritif. It also goes beautifully with a tagine, Bresse fatted chicken with chanterelle mushrooms, or chicken and chips, as is the tradition in the Sauternes region. In fact, Yquem can be paired with a wide range of foods. The key is to keep things simple. It is an exceptional wine which must be served with simple dishes – not something that masks its flavours or tries to compete for attention. It almost stands on its own. If you fancy an after-dinner drink, it is also the perfect partner for a cigar!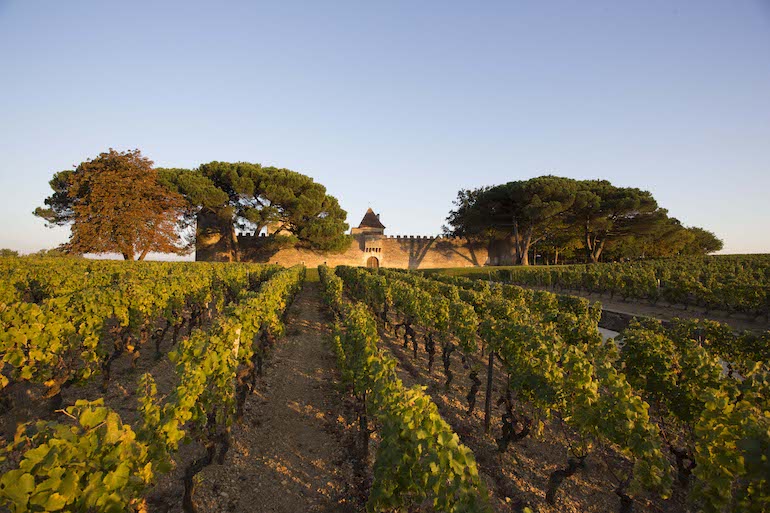 © Gérard Uféras Château d'Yquem septembre 2015