Meet Michael Llodra, tennis player and wine enthusiast
Michaël Llodra, former professional tennis player, now owns and operates Cave Clandestine, smack in the city center of Bordeaux. The unique business concept behind this venture, begun in 2016, was to have under one roof an exclusive restaurant club, a wine shop as well as négociant activities, all for handpicked customers. The underlying philosophy combines Llodra's experience as an international globetrotter with his passion of wine that was first kindled at the tender age of 23, as attested by some 250 wine magazines that he bought and studied attentively in order to deepen his knowledge of the subject. His forthright and passionate manner of speaking during this interview revealed an articulate and enthusiastic ambassador of Bordeaux wine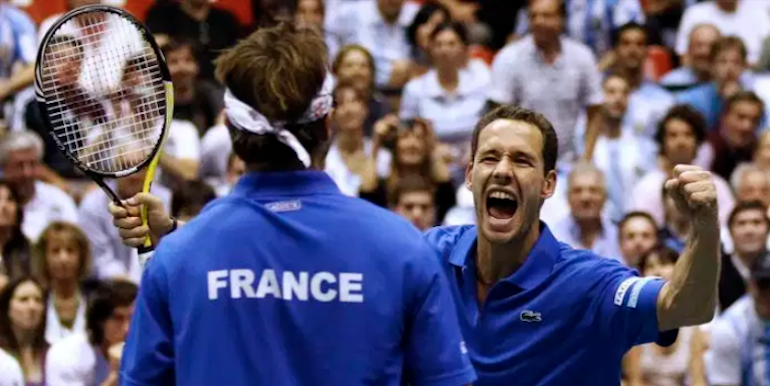 Tell us first about your career as a tennis pro
I was a professional tennis player for 15 years, and so able to make a living by doing something I was passionate about and also play in major tournaments. My highest ranking was twentieth in singles and number 1 in doubles. I won 5 ATP tournaments in singles, 28 in doubles, including once at Wimbledon and twice at the Australian Open, plus a silver medal at the 2012 Olympic Games.
How did your passion for wine come about?
I owe it to my coach, Lionel Roux, a former Davis Cup player who started to train me when I was 23. Wine for me is all about sharing and conviviality and as such, it is related to important values. There's nothing better than buying a bottle and sharing it with others. Wine is something that evolves with time and sometimes in unexpected ways, but it is something very exciting and I always have in mind the need to wrap my head around it.
What are the underlying values that matter for you when it comes to wine?
First of all, I enjoy meeting winegrowers who can be a source of inspiration as much as of pleasure. One quickly knows when the encounter involves a producer who is driven by passion and the need to share that with others. During my years as a tennis pro and today still, I have had the chance to meet some of them who shared their experience of the transmission of their winegrowing craft.
What are your favorite French wine regions?
I am an ambassador for Bordeaux wines when I am in Burgundy and in the Rhône Valley and vice versa. I take great pleasure in mixing regions and discovering wines from other areas.
"I think human relations and personal affinity are important factors in the world of wine"
What is your perception of Bordeaux as a wine region?
When my passion for wine began, the first region I turned to was Bordeaux. Its wines were more present on the markets and there were names of wines that were already evocative for me. Even in the magazines that I read so avidly, there were many articles about Bordeaux, so the first wines I bought were from there. The history and terroir of Bordeaux are so resonant in meaning that it has become a benchmark for other wine regions. Not only do people all over the world talk about Bordeaux, its wines are the stuff of dreams for many consumers.
What are the strong points for Bordeaux wine today?
Bordeaux is fortunate to have wines that can be kept for a very long time. That might not be such a strong point in the context of consumer taste today, but although Bordeaux makes powerful wines that are indeed endowed with tannins, they express incredible subtlety even when young. Today, for example, I have started to open wines from 2009 and I find them fantastic, and so emblematic of Bordeaux's unique expertise in blending in a way that reveals the different terroirs and vineyard plots that can make up such a wine. Another strong point is the high volume of good value wines.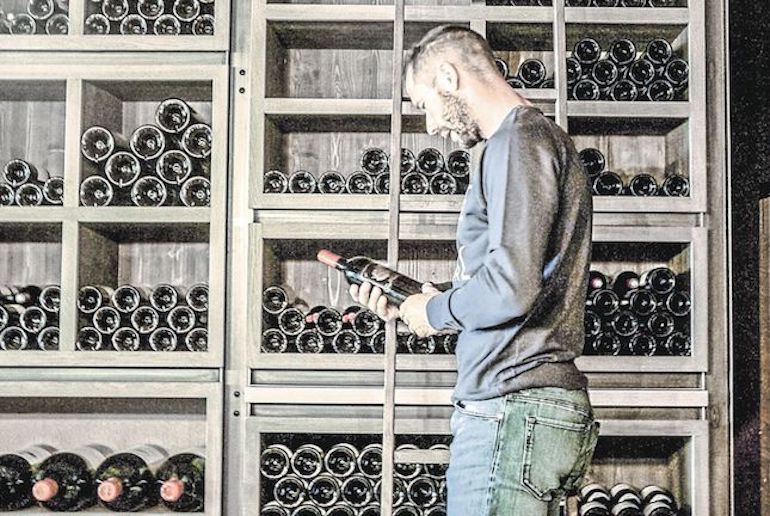 ©Les Echos
What advice do you give to your customers when buying wine for their cellar?
There is such diversity in Bordeaux that customers can enjoy a wide variety of wines. I am fortunate enough to be able to buy the wines I want to share with my customers and my choice will vary depending on the vintage, the quality of the wine and my relationship with the producer. I think human relations and personal affinity are important factors in the world of wine, and choices will be invariably made taking them into account.
Your wife cooks remarkably well, so what sort of food and wine pairings do you recommend at your Cave Clandestine?
I try to contact the winegrowers for their suggestions. I still consider myself a beginner with only 15 years of keen interest in wine, so I like to get their feedback about certain food and wine matches I will offer. It's such an exciting exercise, especially when both the food and the wine are transcended by the pairing. I believe that acidity and bitterness play a key role in such a match. Sometimes we will experiment. That is the case for Sauternes wine, which I consider to be one of the most complex wines around, certainly deserving of consideration as a match for food. They can have such exceptionally complex aromatics but also freshness, but they tend to be snubbed by wine consumers. And yet, they lend themselves to superb food and wine pairings.